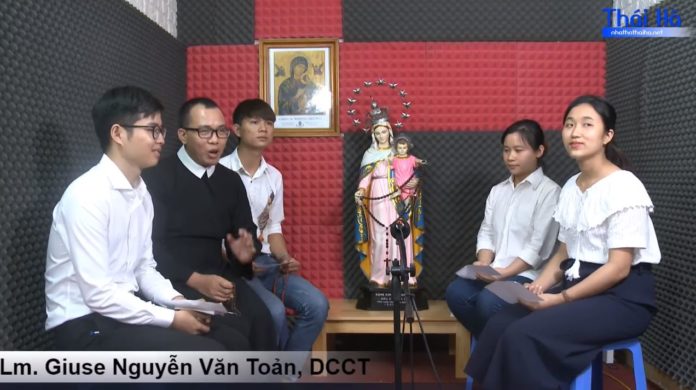 (Hanoi, Vietnam) In the tradition of Catholic Church, the October is the month devoted to Mother Mary, especially by praying the Rosary.
Pope Francis calls on Catholics around the world on 29th September to pray the Rosary during the month of October, asking the Mother of God and St. Michael the Archangel "to protect the church from the devil, that always aims to divide us from God and among ourselves."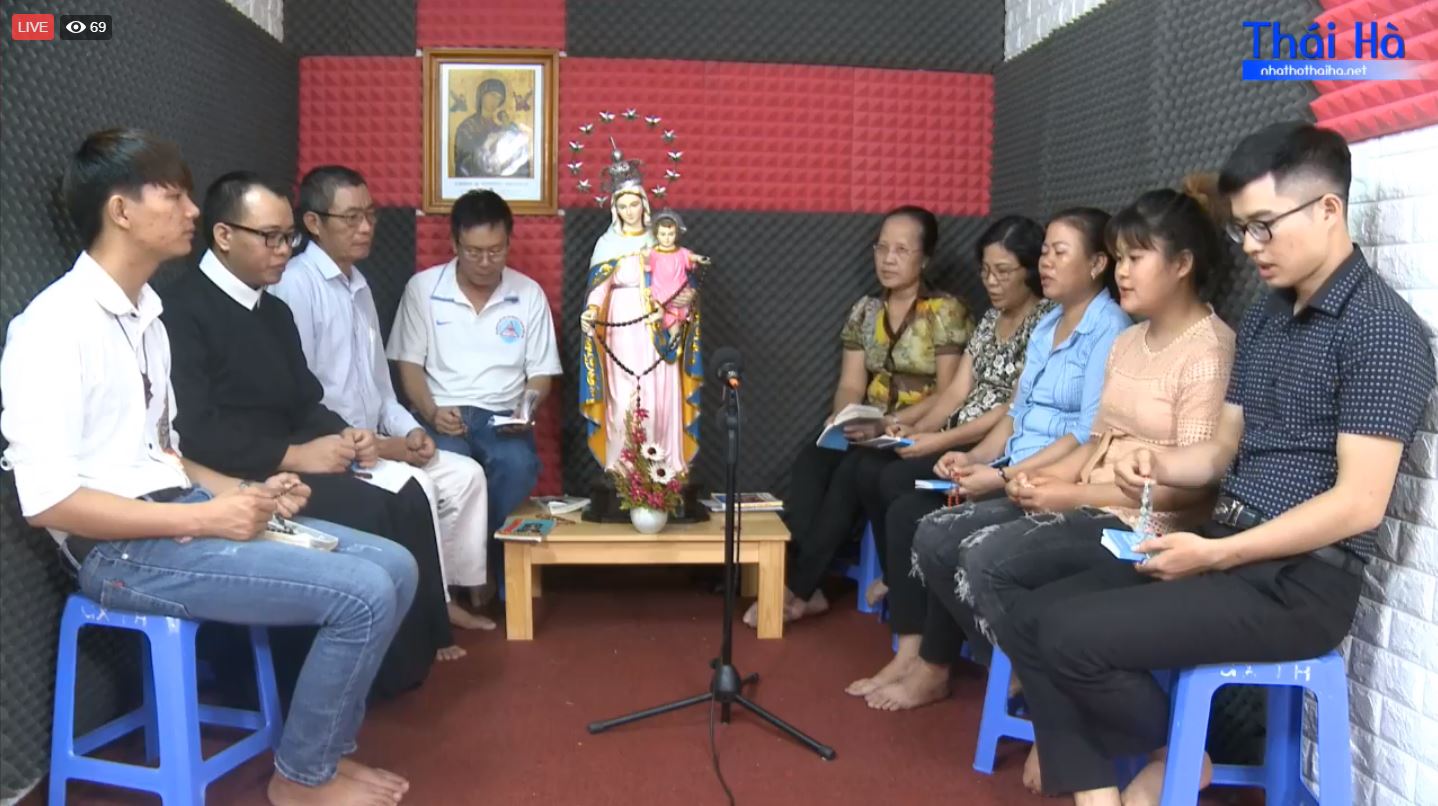 In response to the call of Pope Francis, the Redemptorists in HANOI have the idea of inviting people to pray Rosary together every day at 8: 30 pm.
A Redemptorist priest accompanied by a group of youths join to pray for special intentions. For example, they prayed for Priests, religious and seminarians on 3rd October, and for Catholic families on 4th October.
The program is live-streamed through the facebook page Truyền Thông Thái Hà (The fan page of Redemptorists in HANOI) and youtube channel Mẹ Hằng Cứu Giúp ( Our Lady of Perpetual Help).
Br. Duc Trung Vu, C.Ss.R