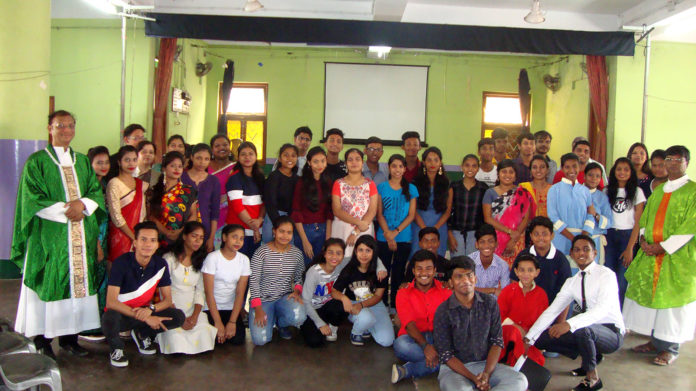 (Calcutta, India) Fatima Church in Calcutta which is under the care of the Redemptorists of the Bangalore Province in India celebrated Youth Day on Sunday, 28th October 2018. Youth Day programme was organized by the Redemptorist Fathers of Calcutta Community in collaboration with some laity of the parish. Frs. Amar Bagh C.Ss.R and Francis Mukul Mondal C.Ss.R took the active role to animate 67 youth of the parish. The programme commenced at 9.00 a.m. with Holy Eucharist presided over by Fr. Dominic Gomes, the Vicar General of the Archdiocese of Calcutta.
Fr. Francis Mukul Mondal C.Ss.R the parish priest of Fatima Church pointed out that when the world is moving in the direction of profit-making, creating new technology, etc. unethically, without developing human qualities, we are called to show the direction to the world. "Where technology, politics and corporate have failed, the Church invites you and me to do by sowing the seeds of love and mercy. A world which is immorally thriving without any conscience in the space-less world, misleading the young people and the vulnerable, looks up to you for new direction where everyone can enjoy dignity and equality", Said Fr. Mukul.  "Let no man look down on your youthfulness but rather in speech, conduct, love, faith and purity show yourself an example to those who believe."  Pope Francis tells us "not to be afraid of Christ and his Church.  For there we find the treasure that fills life with joy." We are called to live out joyfully our responsibility for the world.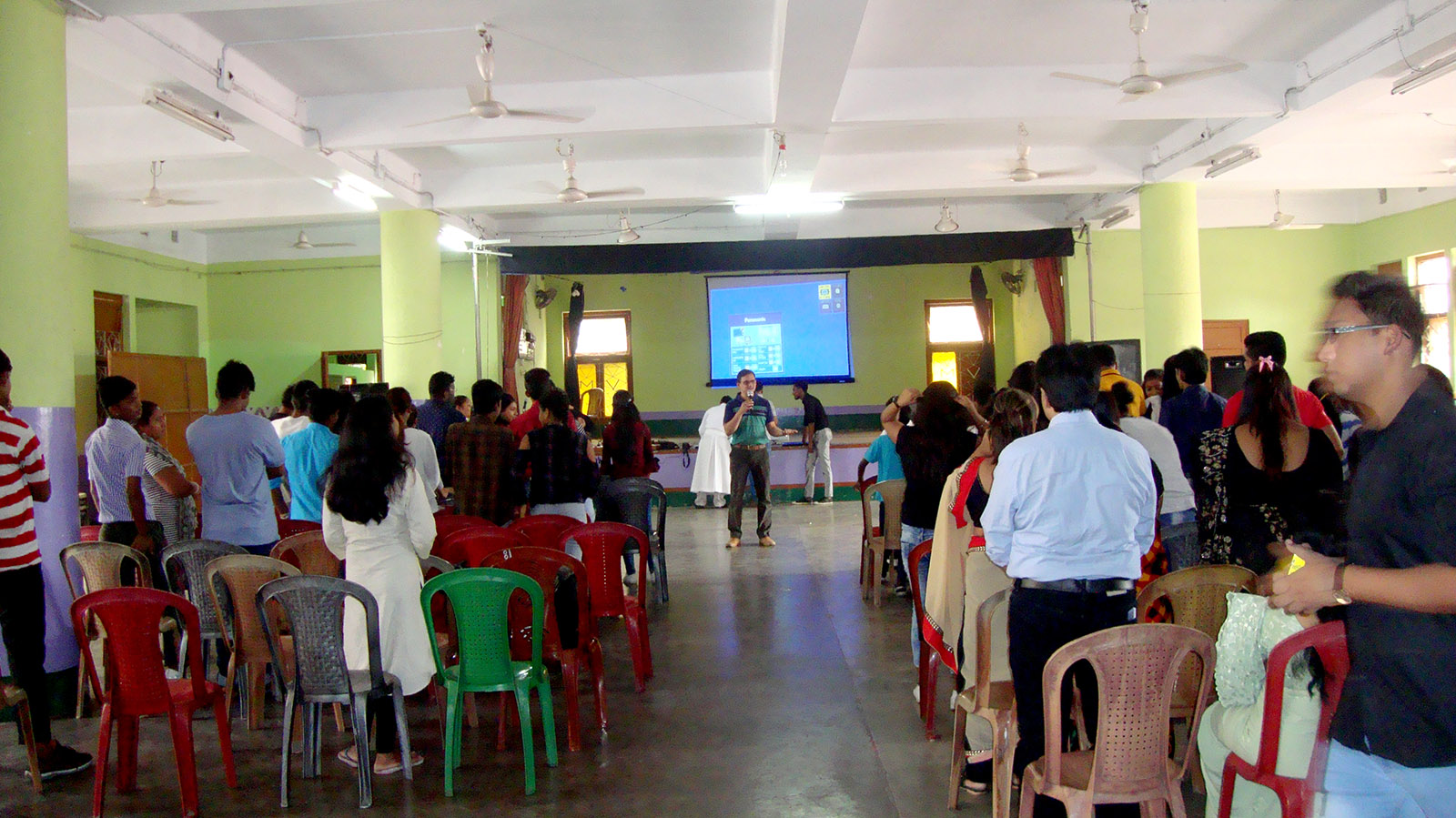 Fr. Amar Bagh C.Ss.R highlighted in his talk about vocation. He spoke about the life of St. Alphonsus Maria de Liguori and his response to God's call. Though he came from a rich family he became poor for the sake of Christ the Redeemer.
The other resource persons addressed relevant issues of career motivation and selection, and the challenges faced by our youth in today's ever demanding world. Mr Christopher Godfrey spoke about different types of addiction and how they are affected in our lives, families and societies. Dr Mary D'Cruz dealt with depression, Mr Dominic Gomes dealt with career motivation and Mr Pramod Fernandes spoke about vocation in general.
The programme ended with dance and singing competitions based on Gospel songs and the theme "We are the Light of the World."
Fr. Mukul Mondal, CSsR