(Canada) – The Pope has appointed Rev. Father Guy Desrochers, C.Ss.R., as Auxiliary Bishop of the diocese of Alexandria-Cornwall, currently united in persona episcopis to the Archdiocese of Ottawa (Canada). At present Father Guy, is the Spiritual Director of the Sanctuary of Sainte-Anne-de-Beaupré and Preacher of Spiritual Retreats in Canada and in the United States. He is also Titular Bishop of Melzi.
The Rev. Father Guy Desrochers was born on May 23, 1956, in Hull, Québec, in the current archdiocese of Gatineau. He completed his secondary studies at the Collège Saint-Alexandre des Pères du Saint-Esprit in Limbour and obtained his specialization in Fine Arts and Commercial Arts at the Algonquin College in Ottava. From 1972 to 1979 he was "caricaturist" for Ottawa's Le Droit newspaper.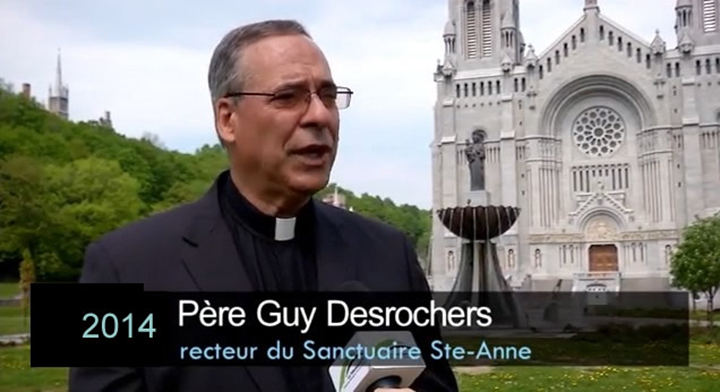 In August 1983 he entered the novitiate of the Redemptorist Fathers at Sainte-Anne-de Baupré. He made his temporary profession on 7th of August 1984 and took his perpetual vows on 29th of August 1987.
In the years 1982-1983, he studied Philosophy at Saint-Augustin de Cap-Rouge Seminary in Québec and did his Theological studies from 1984 to 1989 at the Laval University. He then did a two-year internship in the Archdiocese of Montréal. On 7th of January 1989, he was ordained a priest in Hull in the Redemptorist Province of Saint-Anne-de-Beaupré.
He was in charge of a small missionary team composed of four Redemptorists in the diocese of Gaspé from 1989 to 1995. He was Superior of Aylmer, in the diocese of Gatineau-Hull from 1995 to 1998. In the years 1998-2005, he carried out the ministry at the Sanctuary of Sainte-Anne-de-Beaupré and looked after the running of the community.
He then was appointed Superior of the Saint-Redempteur Pavilion of Saint-Augustin-Des-Desmaures, the house hosted for retreats for ecclesial groups from 2005 until 2008. From 2008 to 2011 he was appointed as the Director of the Revue Sainte-Anne and animator of the same Sanctuary.
From 2011 until 2015 he was nominated as Rector of the Sanctuary of Sainte-Anne and Superior of the International Community providing spiritual services at the Shrine. Finally, since 2015 he has been helping in the ministry at the Shrine and preaching of Retreats in Canada and the United States.