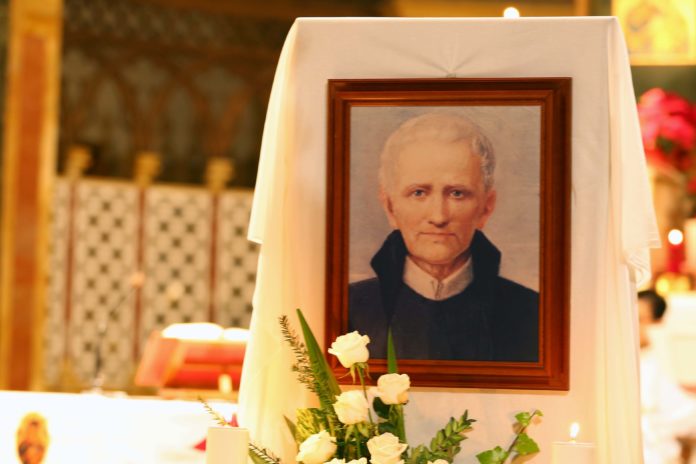 (Rome) The Community at St. Alphonsus begin Triduum in honor of Blessed Peter Donders at the Shrine of the Mother of Perpetual Help, Rome in anticipation of the feast day on 14th January. The three-day prayer and reflections began with the Holy Eucharistic celebration presided over by Fr. Oscar Baez Pinto, CSsR and concelebrated by the confreres of the community. Through this Triduum we unite with all the Redemptorist confreres all over the world to pray for the missionary works that are carried out in all the conferences and units.
We thank God for the gift and life of Blessed Peter Donders who has been a channel of God's merciful love and mercy to the most neglected brothers and sisters, especially to the lepers. The Church has given us a saint who inspires us in our ministry to the most abandoned and neglected. It is good to recall every year a Priest, Blessed Peter Donders.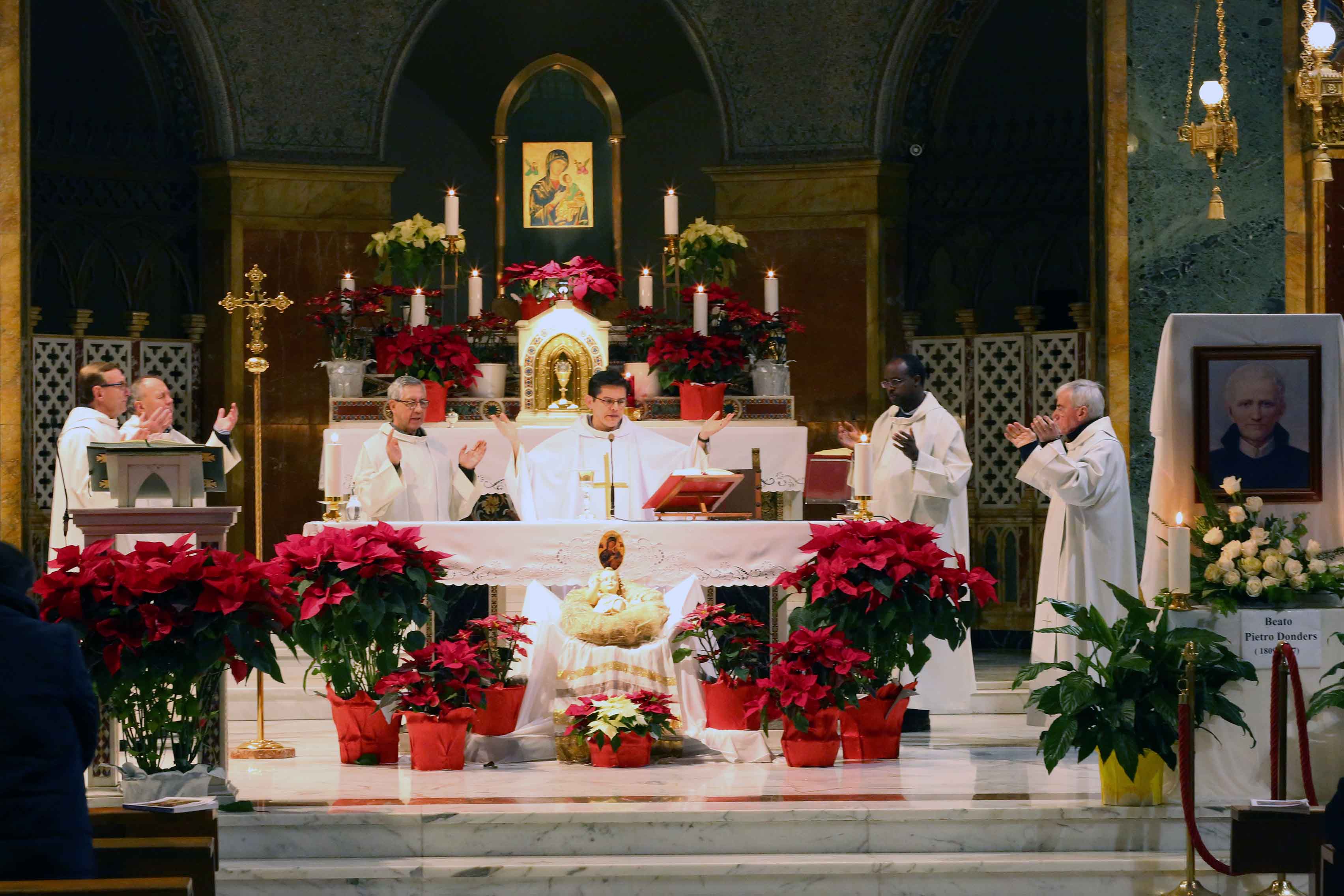 Peter Donders was born in Tilburg, Holland, on October 27, 1809. As a boy, he felt called to the priest­ hood. His family was poor, and his schooling was cut short so that he could learn weaving, which was his father's trade. At the age of twenty-two, he entered Sint-Michielsgestel Seminary. Ordained a priest on June 5, 1841, Donders set out for Paramaribo, Surinam, a Dutch colony.
For fourteen years he ministered to the city's two thousand Catholics, and he regularly visited the plantation slaves, the military garrisons, and the indigenous people along the rivers. In 1856 he volunteered to minister to people with leprosy at Batavia, where he remained, with the exception of a few short intervals, for the rest of his life. ln 1866 he joined the Redemptorists, professing his vows on June 24, 1867. These vows gave him a more vivid sense of the apostolic missionary community, and he left Batavia more often to minister to other pastoral needs. Donders died among his lepers on January 14, 1887, mourned as their benefactor and invoked as a Saint John Paul II beatified Peter Donders on May 23, 1982. Blessed Peter Donders is buried in the Cathedral Basilica of St. Peter and Paul in Paramaribo of Surinam.
Prayer in Honor of Blessed Peter Donders
Healing God, you showed your wonderful mercy toward lepers through Blessed Peter Donders, your priest. By his example and prayers, may we serve you through our loving care for those in greatest need. We ask this through our Lord Jesus Christ, who lives and reigns with you and the Holy Spirit, Forever and ever. Amen.
Scalanews