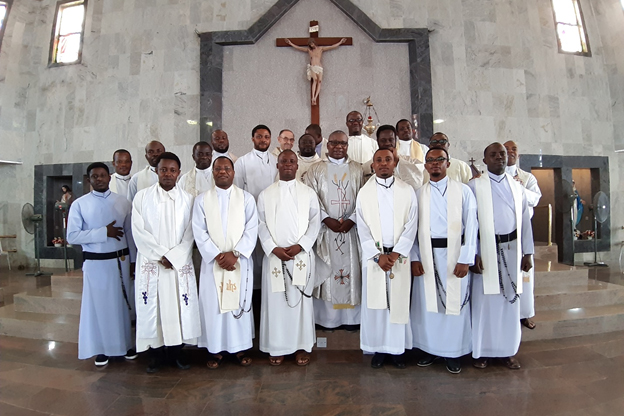 (Nigeria) The Redemptorists of the Vice Province of Nigeria witness the commissioning of the six confreres to the Province of South Africa on Wednesday 5th June 2019. During the Mass, the Vice Provincial Superior Fr. Joterio Aghoja C.Ss.R  handed over them the Mission Crosses and the Bible as tools for the Mission as they prepared to leave for South Africa on Friday 7th June 2019.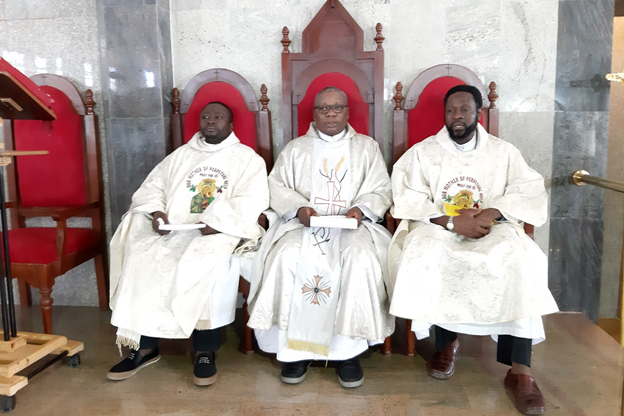 The celebration took place at Our Mother of Perpetual Help Catholic Church Amuwo Odofin, Lagos during the Holy Eucharist at the 12:30 pm. Some of the confreres working in Lagos were present to support and pray with the confreres going to South Africa. In spite of the busy schedule, some of the parishioners attended the afternoon Holy Mass and prayed for the priests.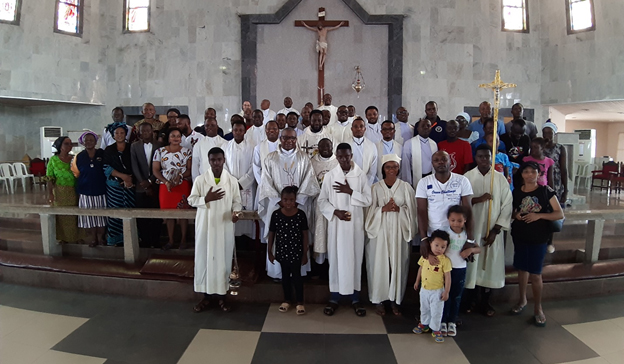 The confreres who have been commissioned to South Africa are Fr. William Ikre C.Ss.R, Fr. Athanasius Chigbu C.Ss.R, Fr. Joseph Udoudo C.Ss.R, Fr. Paschal Nwankwo C.Ss.R, Fr. Fautinus Igwe C.Ss.R, and Fr. Raphael Ogbudu C.Ss.R.
The ceremony ended with some light refreshments soon after the mass. We wish them best for their Mission. May God be with them in their hardships and the spirit of St. Alphonsus motivate to dedicate their life for the poor and the abandoned.
Hyacinth Agomuoh C.Ss.R.