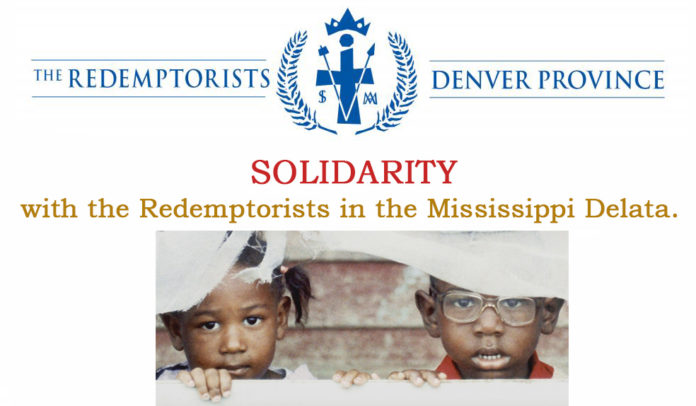 News Release: STATEMENT OF SOLIDARITY WITH REDEMPTORISTS IN THE MISSISSIPPI DELTA
CHICAGO, IL, August 13, 2019 – The Redemptorists of the Denver Province stand in solidarity with their brothers ministering to and accompanying the undocumented immigrant families in the Mississippi Delta who are increasingly fearful of deportation. We support the bishops who shepherd the faithful in the region – Bishop Joseph R. Kopacz of the Catholic Diocese of Jackson, Bishop Louis F. Kihneman, III of the Catholic Diocese of Biloxi, Bishop Brian R. Seage of the Episcopal Diocese of Jackson, Bishop James E. Swanson, Sr. of the MS Conference of the United Methodist Church, and The Rev. H. Julian Gordy, Bishop of the Southeastern Synod Evangelical Lutheran Church of America – who call for an end to federal workplace raids that traumatize and separate families and create widespread panic in communities.
We stand in solidarity with our Redemptorist confreres who are providing solace and spiritual support to these People of God, many of whom are asylum seekers and refugees who have been living in the United States for many years, and have children who are citizens of the United States.
Kristine Stremel
Denver Province