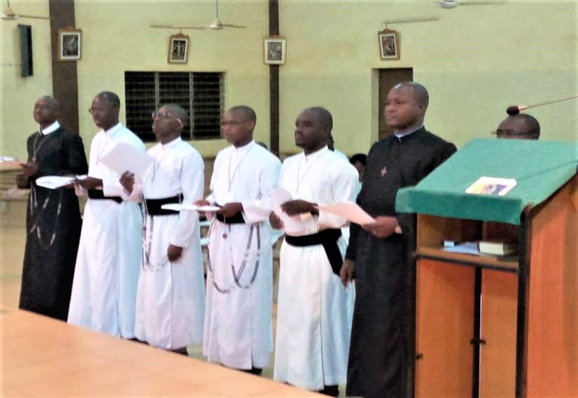 (Ouagadougou, Burkina Faso) Altogether 17 brothers with temporary vows renewed their vows in our Scholasticate Saint Gerard on 7th of September 2019 in Ouagadougou. During the solemn Vespers, they reiterated their yes to God according to the spirit of St. Alphonsus for one year.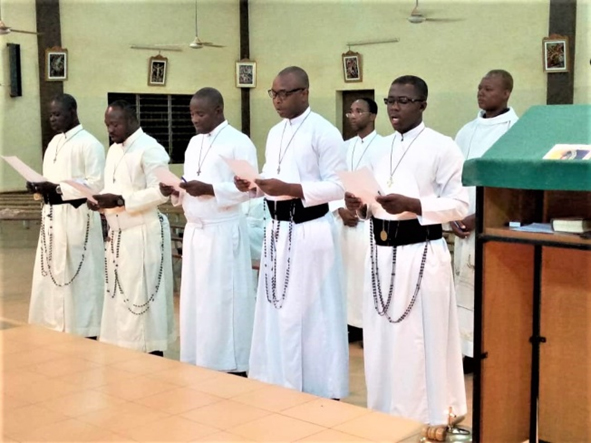 May they have the courage and zeal of Saint Alphonsus and may the Lord strengthen their dedication.
Everything that is taking place here, contributes to the good of the Congregation at large and of West Africa in particular. During this same solemn Vespers, Father Ibrahim Gerard took an oath for his office as superior of the scholasticate of Saint Gerard.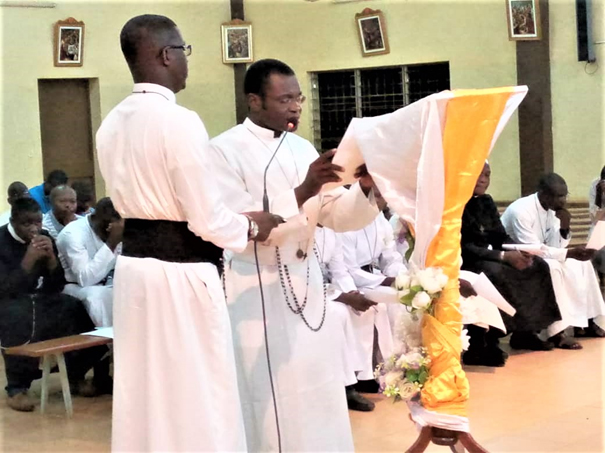 May Our Mother of Perpetual Help be your help and support Father Ibrahim!
Fr. Marc TOGUYENI
Entry to the novitiate
Nine young people, animated by the Alphonsian spirit, entered the novitiate in our House of Saint Alphonsus in Fada N'Gourma. They were greeted by Vicar Provincial Vicar Ibrahim Gerard this morning.