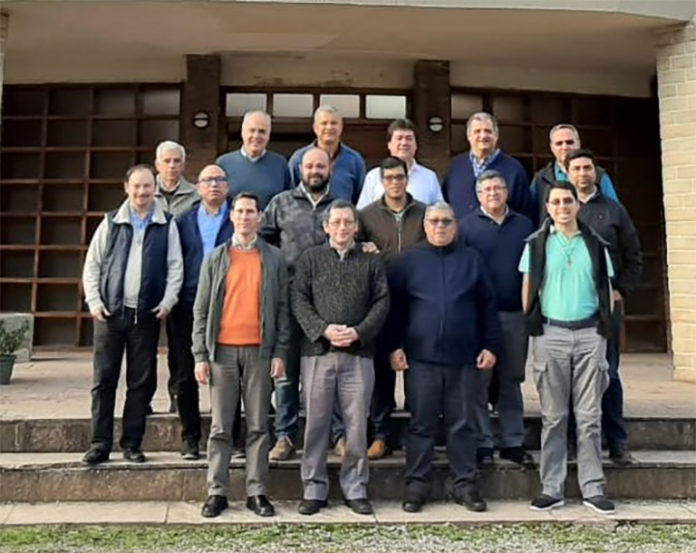 (La Plata, Argentina) The members of the (Vice) Provincial Governments of Resistencia, Buenos Aires, Paraguay and Chile have met on 29 and 30 August at the Formation House of Resistencia, in the city of La Plata. The objective of this meeting has been to share the current situation of our units and think together about the challenges we face in this time of reconfiguration, at the level of mission, formation, government and economy. This meeting was accompanied by Fr. Marcelo Araujo, Coordinator of the Conference of Latin America and the Caribbean.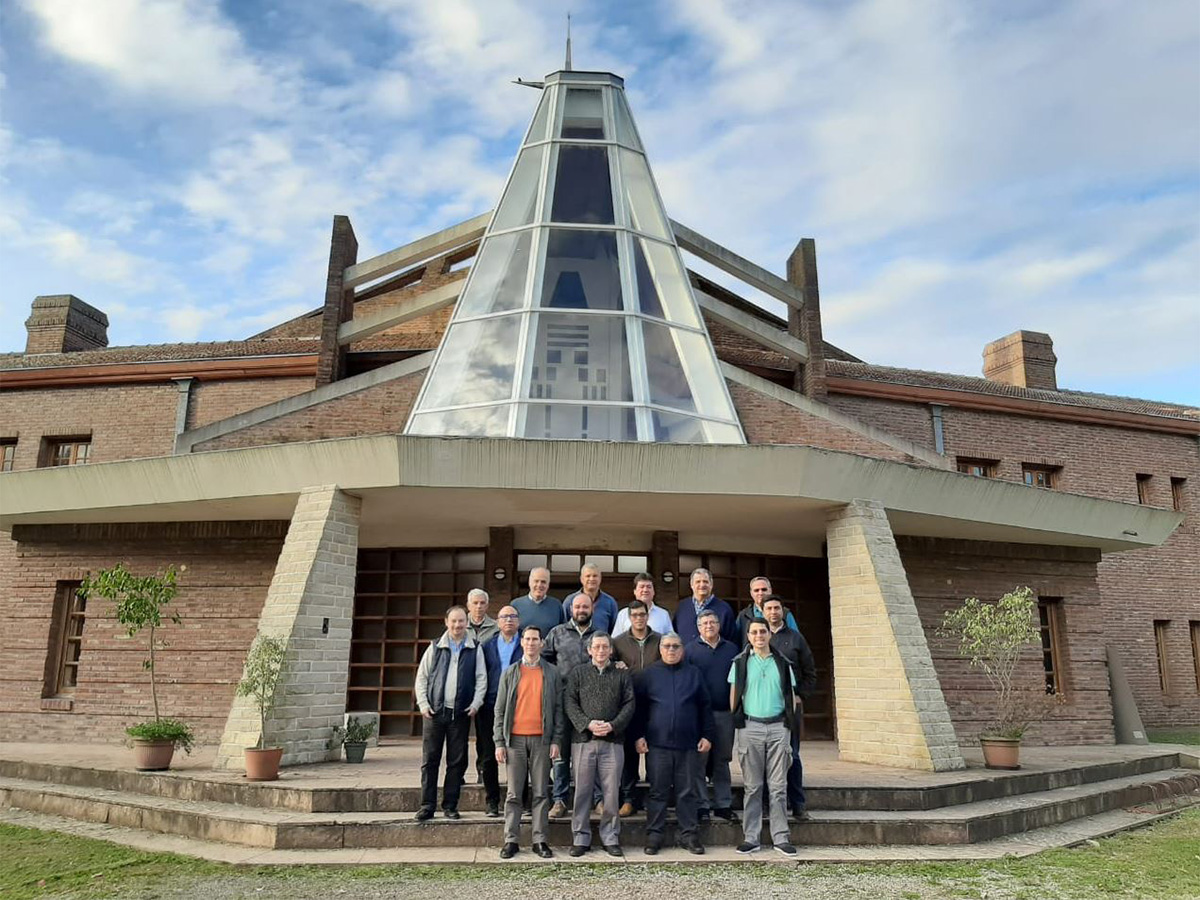 Once the program of the meeting was presented, each unit shared its current reality taking into account the following topics:
1.   Share the current situation of our units objectively.
·         Staff status (quantity, age, health, canonical situations).
·         Communities (conformation – configuration, profile, pastoral projects).
·         Secretariats and Commissions.
o    Training
o    Economy (Economic System)
o    Apostolic life
o    Lay people
o    Young boys
·         Institutions (schools, homes, NGOs, hospitals, etc.).
·         Commitments outside the unit.
·         Perceptions regarding reconfiguration.
·         Fundamental, Apostolic and Missionary Priorities that each unit has chosen.
2.   Share the nearest challenges to accompany in this time of reconfiguration.
They have been days of fraternal sharing, of listening to us, of learning together, of welcoming and praying. We have dreamt together our mission as Redemptorist missionaries, considering the process of transition to the new unity. We hope that Mary Our Mother of Perpetual Help will accompany and bless this time of Grace for our Congregation.
Fr. Marcelo Orchard CSsR.