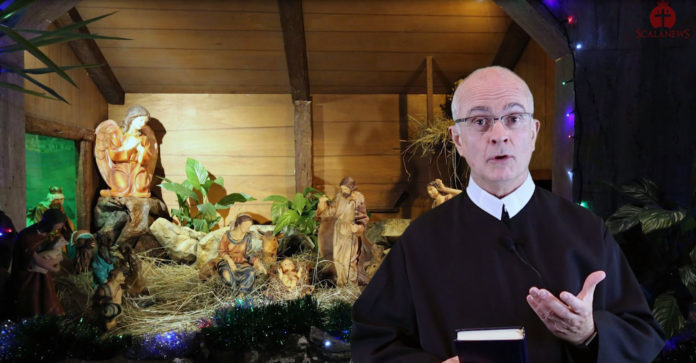 My dear Brothers & Sisters, Confreres, Lay collaborators, Sisters in affiliated Congregations and our beloved Sisters in the Redemptoristines,
…for me it is an enormous joy, a great privilege to be able to say to you personally… I wish you all a very blessed and very joyful Christmas.
This time of the year is very special for all of us. We mark really the very beginning of the mysteries of the Redemption which make us who we are, as followers of St. Alphonsus, following the Redeemer, Jesus Christ. God shows us, so much His love for us in sending His Son Jesus to become one of us, to draw so close to us that he shares our very humanity with us and shows us how to be more human ourselves.
During this time of Christmas, Epiphany and as we enter into a New Year, we ask Him to accompany us and to bless our communities, our families and especially those to whom He sends us to continue His work of bringing Good News to the abandoned and to the poor.
We live in a world right now that is suffering so much from division, misunderstanding, violence, hatred, and war. Jesus offers us another way of being, to become one with those who are different from us, to encounter them truly as a brother and sister to listen to what makes them who they are and to share with them what makes us who we are, disciples and follower of Jesus the Redeemer.
He offers us another way of resolving conflicts. Rather than acting with violence, try to listen and see where are the hurts and the wounds which cause us to see things so differently and how can we help one another to heal. He offers us another way…
(Listen to Fr. Michel for his complete message)
Fr. Michael Brehl, C.Ss.R.
The Superior General, Rome