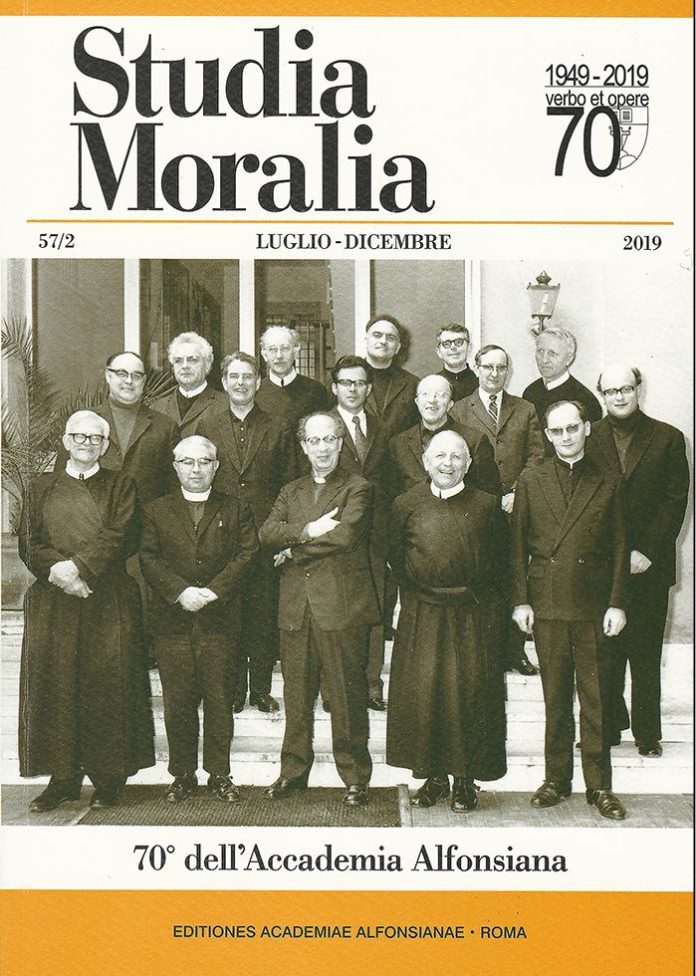 (Rome) In continuity with the first issue of the 2019, the new issue of Studia Moralia (57/2), just published, dedicates its first four contributions to some Redemptorist theologians – Louis Vereecke (1920-2012), Domenico Capone (1907-1995), Sean O'Riordan (1916-1998), and Bernhard Häring (1912-1998) – who saw the birth of the Institute of Specialization in Moral Theology and accompanied its steps in its first seventy years of life (1949-2019).
The decision to pay special attention to these four distinguished masters was guided primarily by the criterion of geographical and linguistic origin that has always characterized and continues to characterize our Institute and its teaching staff. But above all, it was caused by the desire to present again, through a re-reading of their scientific contributions, a part of the experience and contents that have marked and distinguished the becoming of the theological-moral research of the Alfonsian Academy in those years.
Alfonso V. Amarante, C.Ss.R.
Preside of the Alfonsian Academy
Find out more about this issue of Studia Moralia.