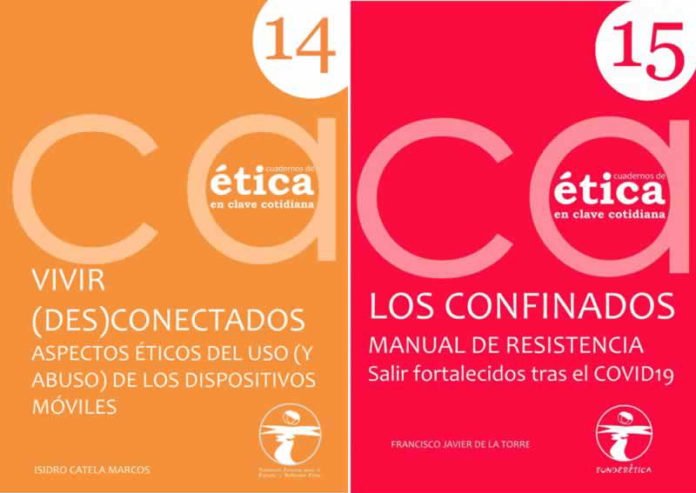 The European Foundation for the Study and Ethical Reflection (Funderética), the Redemptorist Foundation of the Province of Madrid, has dedicated its last two books on ethics to the daily key to reflect on the confinement caused by the coronavirus pandemic and on the use of the mobile phone in the society.
Francisco Javier de la Torre proposes in "Los confinados. Manual de Resistencia (which will emerge stronger after covid-19) "how these months of confinement has been a loss of innocence for many.
The publication can be downloaded for free here:
https://funderetica.org/wp-content/uploads/15ceec.pdf.
For its part, Isidro Catela Marcos proposes in "Live (s) connected. Ethical aspects of the use (and abuse) of mobile devices "which must be disconnected to reconnect.
Catela says that, on average, Spaniards watch their cell phones more than 150 times a day regardless of what they are doing. For example, almost half acknowledged sending messages while driving.
The publication can be downloaded here::  https://funderetica.org/wp-content/uploads/numero-14.pdf
The daily ethics notebooks are edited by Funderética together with the Perpetuo Socorro publishing house and sponsored by the Perpetuo Socorro residential center for the elderly.