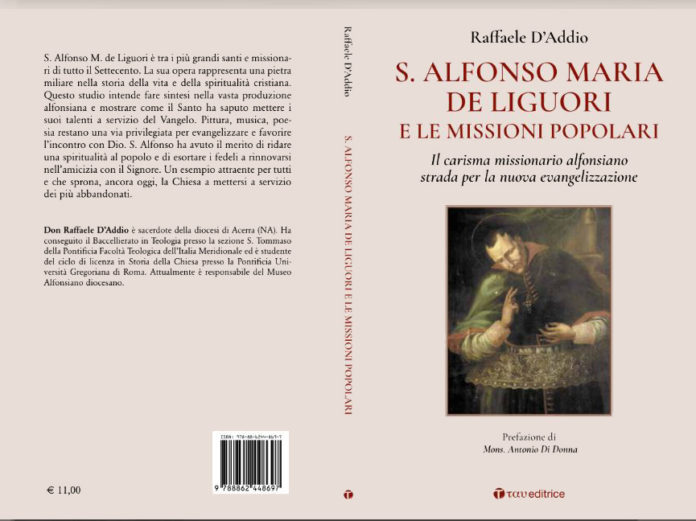 St Alphonsus Maria de Liguori and popular missions by Raffaele D'Addio.
The Alphonsian missionary charism the way to the new evangelization, Tau Publisher.
With the preface by S. Ecc. Mons. A. Di Donna.
Alfonso M. de Liguori is among the greatest saints and missionaries of the entire eighteenth century. His work represents a milestone in the history of Christian life and spirituality. This study intends to summarize the vast Alphonsian production and show how the Saint knew how to put his talents at the service of the Gospel. Painting, music, poetry remain a privileged way to evangelize and encourage the encounter with God. St. Alphonsus had the merit of restoring spirituality to the people and of urging the faithful to renew themselves in friendship with the Lord. An example that is attractive to all and which, even today, encourages the Church to put itself at the service of the most abandoned.