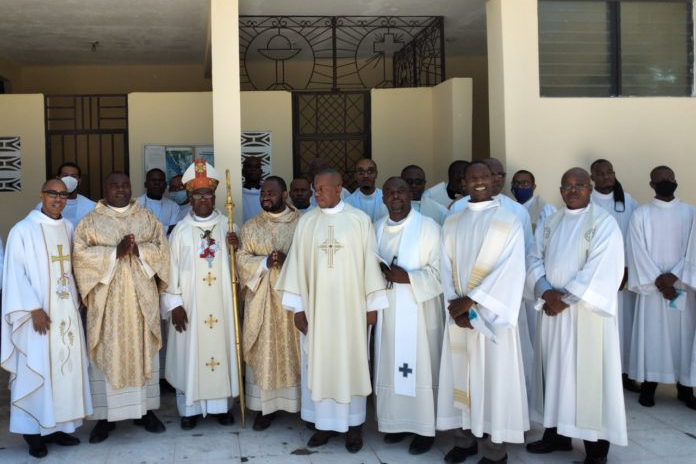 (Port-au-Prince, Haiti) On the September 27th, which marks the birth date of St. Alphonsus Maria de Liguori, our founding father, the Redemptorist missionaries of the Port-au-Prince Region celebrated the priestly ordinations of deacons Paulin LOUIS, C.Ss.R., and Ketler JEAN-JUSTE, C.Ss.R., in an atmosphere of joy and thanksgiving at St. Gerard parish.  His Excellency Monsignor Quesnel ALPHONSE, SMM, Bishop of the Diocese of Fort-Liberté presided over the Holy Mass and ordained them by laying on his hands upon them.
In his homily, the bishop invited the ordained to be servants of the poorest by closely following the Lord Jesus Christ. He also invited them to put into practice the advice of the Holy Father Francis to be good priests and servants to care for the faithful God has entrusted to them.
We wish the two brothers all the success and fruitful ministry. We also entrust them to the maternal protection of the Blessed Virgin Mary, our Mother of Perpetual Help, and the Mother of the Apostles.
Father Renold Antoine, C.Ss.R.