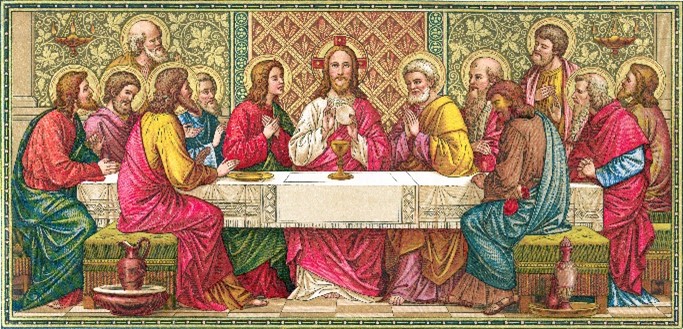 Twelve years after the first edition (2008), a second Italian edition of the Redemptorist Prayer at the table is ready, a text that has also been translated into English, Spanish and Portuguese and has been used by many Redemptorist communities and OSSR convents around the world.
This simple tool's aims remain the same that inspired the first edition: to remind us Redemptorists that nourishment, as a community experience, is also at the service of the mission. This makes our meals an opportunity to renew ourselves in that spirituality of which the Constitutions and the Redemptorist Statutes, as well as the Word of God, are interpreters.
A second edition was necessary to review texts that only in daily use reveal the need to be improved. It was necessary to add texts for the liturgical memorial days absent in the first edition (the Martyrs of Cuenca, Maria Celeste Crostarosa). Special events such as birthdays and name-days, Redemptorist anniversaries such as the Anniversary of the Foundation, the Approval of the Rule, and other liturgical events such as Ascension and Pentecost, Holy Week, the Eucharistic Heart of Jesus, the Commemoration of the Faithful Dead, the Holy Apostles, St. Joseph, etc. were also considered.
For many communities, meeting at the table remains a strong moment of sharing and joy. It is beautiful that this moment is placed in the continuity of the charism. In particular, for formation communities, an instrument such as The Redemptorist Prayer at the table is useful to familiarize themselves with our Constitutions' language, which is still an inexhaustible source of spirituality and missionary zeal.
One can request the Italian version of the text (Word or PDF) writing to the editor fr. Serafino Fiore (seraflower@gmail.com).