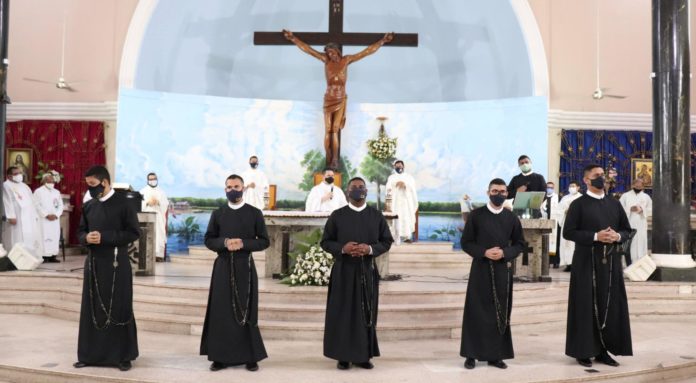 The Vice Province of Manaus has been blessed with vocations. Five young novices professed first vows at Our Lady of Aparecida Church and Shrine in Manaus on January 31. Fr. Amarildo Luciano da Silva, Vice Provincial Superior, presided at the Mass celebration and received the three vows of poverty, chastity and obedience from: Frater Ítalo Bruno Santos de Souza; Frater José Paulo Seixas dos Santos; Frater Agno Souza da Silva; Frater Andrley Wildson da Silva Brandão; and Frater Gilson Maciel. Due to the coronavirus pandemic, only their immediate family members were present. With joy, they proudly helped in vesting the five new members with the Redemptorist habit. The Mass was transmitted on social media to enable many others to participate.
On February 18, the members of the Vice Province that live in Manaus and the vicinity gathered at our Crostarosa retreat center for another celebration. Three of our young members – Frater Valdicleonson Maranhão dos Santos, Frater Robson Bererra de Souza and Frater Davi da Silva Plácido – professed their perpetual vows of the Congregation, together with the vow of perseverance. Ten new students who will be beginning philosophy studies this year also were present. Fr. Amarildo presided at the concelebrated Mass and preached a beautiful homily commenting on the statutes of the Congregation. During the ceremony, the three were presented with the missionary cross, the symbol of the Redemptorists. After the Mass, everyone gathered for a delicious meal.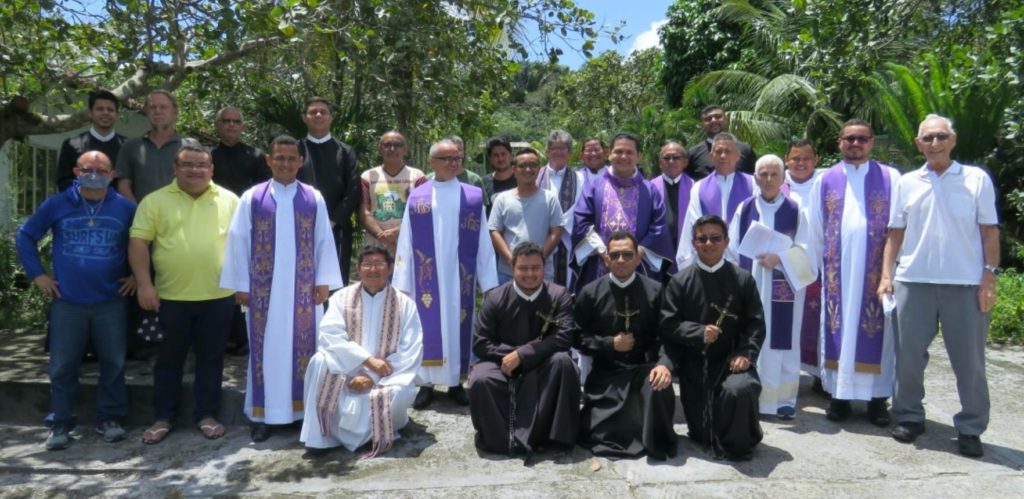 Text and photos by Tom (Miguel) McIntosh, C.Ss.R., courtesy: Denverlink Update March 05, 2021.