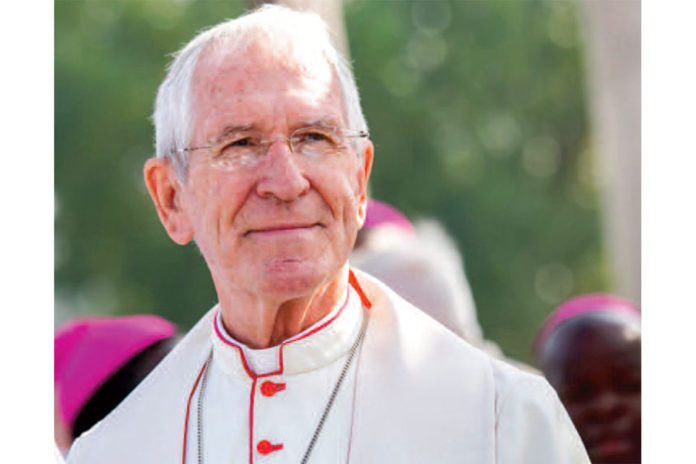 (South Africa) Having completed his novitiate in Cape Town, Kevin Dowling made his first profession as a Redemptorist on 11 Feb 1962. From there he was sent to Hawkstone, the Redemptorist Studendate in the United Kingdom. After six years away from South Africa, he returned to be ordained priest at his home parish in Pretoria, from where he was appointed as assistant parish priest in the poor and gang-infested "Cape Flats" around Cape Town.
As young as he was then, it was clear that Dowling had extraordinary leadership gifts. At the age of 32 he was elected Vice-Provincial of South Africa. Before Dowling completed his fourth and final term as V-Provincial, he was elected Consultor General in Rome, a position he held for five years before he was elected bishop of the Diocese of Rustenburg in 1991.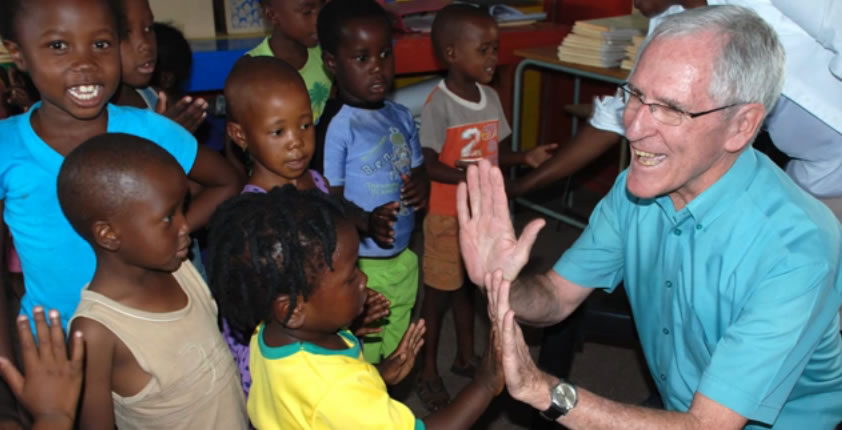 It is worth noting, at least in Redemptorist circles, that Kevin had been earmarked for doctoral studies in moral theology at the Alfonsianum. But God had other ideas for Kevin: leadership and service in South Africa as a major superior, globally as a consultor general, and back in South Africa as a bishop. But even while a bishop in South Africa, Kevin has always had a global perspective and ministry. He worked for many years with Pax Christi International and was for a time its deputy president. In this role he visited many of the troubled spots of the world: Sudan, Central America, Bosnia and other places which I forget. His lecture (in Spanish) at the tomb of St Oscar Romero was particularly powerful and is in the process of being submitted for publication.
For our Redemptorist records it is worth noting something about Kevin's five years as Consultor General from 1985-1991. Kevin was largely instrumental in setting out the English version of our Constitutions and Statutes. He also gave impetus to the policy of partnership in ministry with the laity; to the Redemptorist "youth pilgrimages" that became an important feature of the Redemptorist presence in Europe, something he hoped to expand in terms of a Redemptorist apostolate to young adults.. He was never able to see that through as in 1990 he was elected bishop and had to return to South Africa.
Let me end with Kevin's own words looking back on his 30 years as a bishop; some words from a member of his diocese; and a tribute by a brother bishop.
Kevin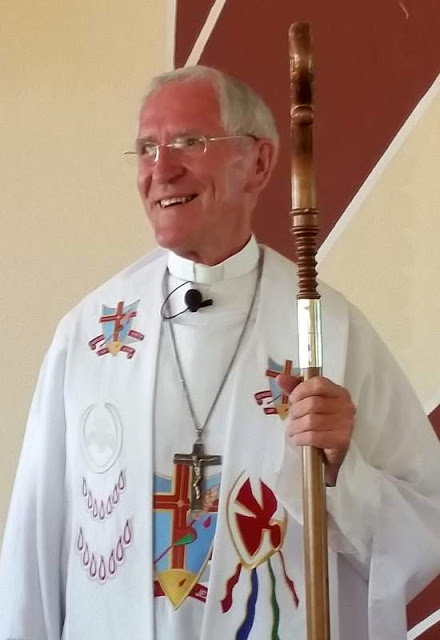 I had many painful experiences, disappointments and setbacks over the years, but that is to be expected for anyone who is tasked with a serious responsibility in the Church or society. Due to the many needs in this under-resourced diocese, I realized that a lot would be required of me. I chose as my motto: "Your servant for Jesus", and this has been my goal in life.
Patricia, one of his co-workers in the Diocese of Rustenburg
People come to you. You share their pain. You have become their father… You always make time to listen and encourage… You encourage us to look at the bigger picture… I am proud of my diocese… You make the social teaching of the Church a working document… You are a bishop of the people.
A brother Bishop
An outstanding quality that has penetrated and shaped the attitude of Bishop Kevin, his work and contribution for many years, is his preferential option for the poor. He has been an unwavering voice of the voiceless, he has always urged the bishops not to interpret the traditions of the Church in such a way that the poor are made to feel guilty and burdened and suffocated instead of experiencing through the Church God's mercy.
Larry Kaufmann CSsR