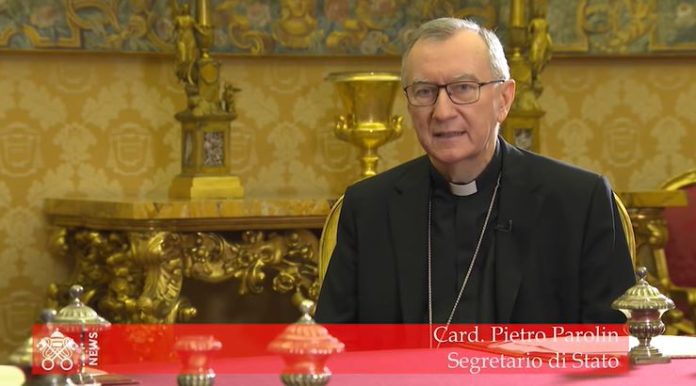 (Pagani) – The Secretary of State of the Vatican will honour Saint Alphonsus Maria de' Liguori in August. Cardinal Pietro Parolin will preside over the evening Mass on 1 August. This is the second time in a few years that he has come to pray at the tomb of the Doctor of the Church. In 2019, in fact, he was a guest at the regional convocation of the Renewal in the Spirit, which was held in the Pagani-Nocera fruit and vegetable market, and he was also able to stop by the Basilica.
The announcement was made on Saturday, 5 June, by Bishop Giuseppe Giudice during the prayer at the opening of the meeting of the Campania Episcopal Conference. It was a different meeting from the usual, as the bishops of Campania chose to meet in Pagani, welcomed by the religious community of the Redemptorist Fathers, rather than at the Cec headquarters in Pompeii. Before the start of the assembly, there was a meditation by Father Serafino Fiore, provincial superior of the Redemptorist Fathers of southern Italy, who reread and commented on Pope Francis' message for the 150th anniversary of the proclamation of the Saint as Doctor of the Church.
Campania's bishops gathered in Pagani to pray and plan, inspired by the example of St Alphonsus Maria de' Liguori. The bishops presided over by the Bishop of Acerra, Antonio Di Donna, stayed in the city for the whole day. A doubly special date for Monsignor Giudice, who celebrated with his brothers ten years at the helm of the Nocerino-Sarnese Church. Mayor Lello De Prisco also participated in the prayer, bringing the city's greetings to the Campania bishops.
(www.lacittadisalerno.it)