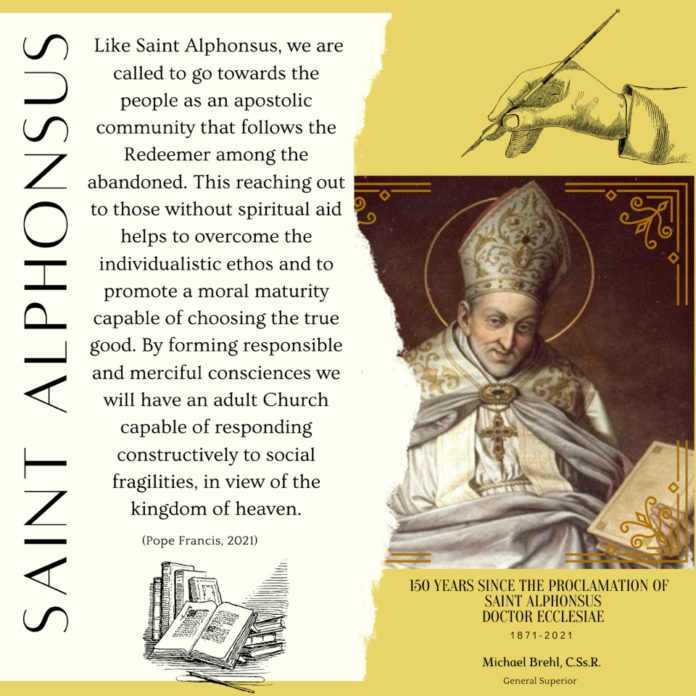 Dear Confreres,
Greetings and blessings as we prepare to celebrate this feast of St. Alphonsus! Please pass on my greetings to the members of your (V) Province, Region, and Mission.
As we celebrate this year the 150th Anniversary of the declaration of St. Alphonsus as a Doctor of the Church, we dedicate ourselves once again to the mission entrusted to our Congregation by God through the Redeemer in the Spirit of St. Alphonsus. This feast day is an excellent opportunity for us to reflect once again on the wonderful letter which Pope Francis sent on this occasion.
While we celebrate this feast, we are also very conscious that our world continues to be very wounded by the Covid 19 pandemic. We pray for all those who have been most seriously impacted – confreres, families, friends, and those to whom we are sent, especially the abandoned poor. May the example and prayers of St. Alphonsus continue to inspire us to witness to our Redeemer in this wounded world, with consolation and compassion.
In Christ our Redeemer, Michael Brehl, C.Ss.R.