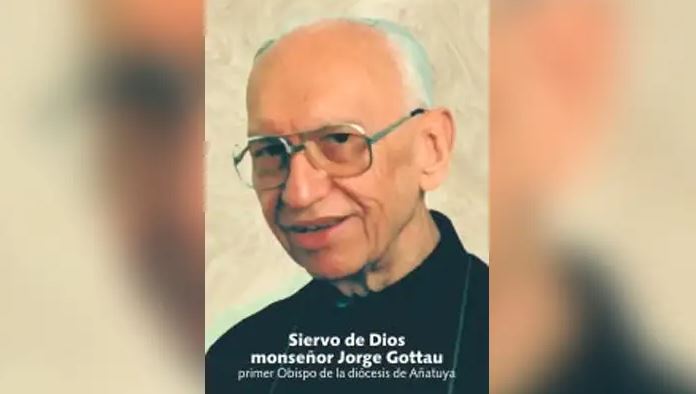 Pope Francis sent his greetings to the diocese of Añatuya, Argentina, on the 60th anniversary of its creation. In his message to the celebrating diocesan community, the Pope mentioned "the great bishop Jorge Gottau", whom he called "as a great missionary who raised up the diocese and carried it forward".
"I want to be close to you," said the Pontiff. And he thanked God for all that he did there in that community. Finally, he asked them: "Pray for me, do not forget me, but go ahead, carry on with evangelisation in the name of Jesus and always under the protection of Mary. May God bless you.
In Argentina, the Redemptorist Jorge Gottau took possession of Añatuya, created by Pope John XXIII, on 1 October 1961, thus becoming the first bishop of this new diocese of Santiago de Compostela.
In one of the poorest areas of the country, Bishop Gottau's pastoral work left an inescapable mark in confronting poverty in the face of the neglect of the various governments in power.
The province of Santiago del Estero is covered pastorally by two dioceses: the oldest in Argentina, Santiago del Estero, and Añatuya authorised 60 years ago. Ecclesially, both are part of the northwest region of Argentina (NOA).
Msgr. José Luis Corral, SVD, bishop of Añatuya, in his talk to the celebrating community also remembered Bishop Gottau, who, in the midst of a poor and deprived reality, shaped and made present a church rich in works and in faith. Through his apostolic zeal and the promotion of so many works and initiatives – said Msgr. Corral – "we have recognised the presence of the Good Shepherd who accompanies his people to the point of giving his life". He believes that the first bishop of the diocese had the qualities of a saint, and continues to be a good pillar to lean on. The work of many members of the community left solid foundations to continue building. "We celebrate the journey, we honour the memory and the history, we take in our hands the torch that has been passed on to us, we want to keep it burning and multiply it in the new generations," the bishop said. He also prayed for the grace to continue the mission with the same desire, dedication, generosity and enthusiasm of the beginnings of our diocese.
(vidanuevadigital.com)