Redemptorists celebrate the Ordination of one new deacon, Francis Assisi Toshihisa Shimose (Japanese), in Tokyo, Japan. The Holy Mass was presided over by Mons. Archbishop Tarcisio Isao Kikuchi, S.V.D, Monday 21 March at 1.00 pm, in St.Alphonsus Hatsudai Church.
Abp. Kikuchi, at the end of his homily, addressed Toshihisa directly. He said: you must not merely listen to the Gospel but serve the Gospel. You must hold to the mystery of the faith with a clear conscience, and The Word of God what you proclaim express by your deeds and actions. Then, the people of Christ, made holy by Spirit, will be an offering accepted by God, and when you run to meet the Lord on the last day, you will hear from him the words: "Well done, my good and faithful servant, enter into the joy of your Lord."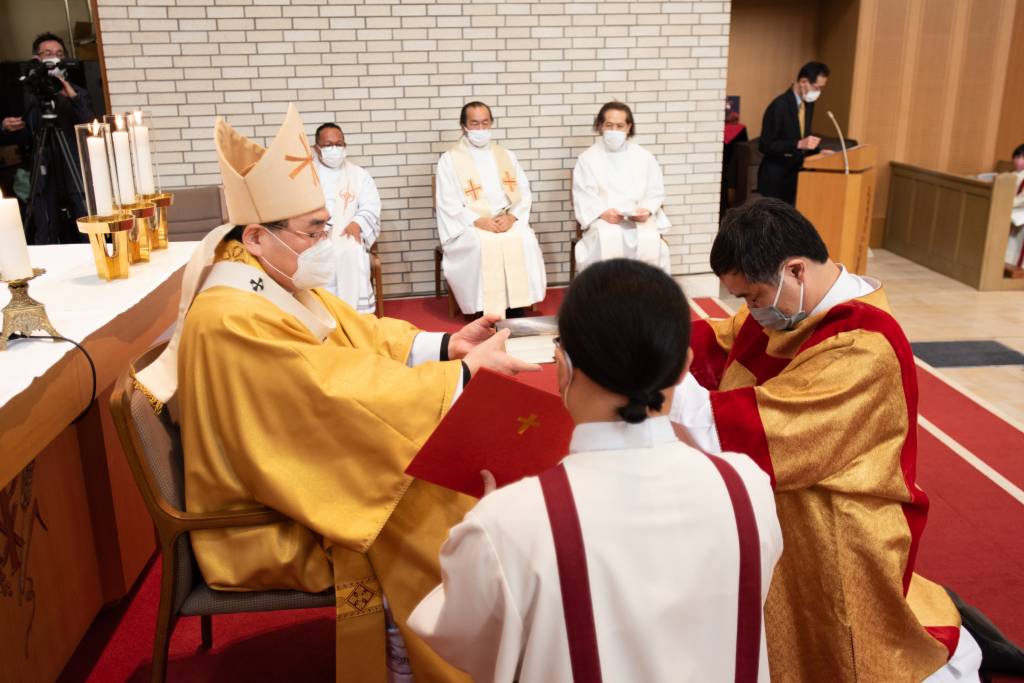 Toshihisa Shimose, a new deacon, is over 50 years old. The discernment of his vocation led him through several stages: he started as a diocese seminarian, then a Benedict contemplative monk, and at last, joined the Redemptorists in Japan. He has struggled to walk during his long formation. On that path, he walked in joy, supported by the guidance of Jesus and the work of the Spirit. We were able to celebrate this day with the support of the prayer of many friends and lays. There were thankful tears in his eyes.
Hagihara Yoshiyuki, C.Ss.R.
Vice-province of Japan