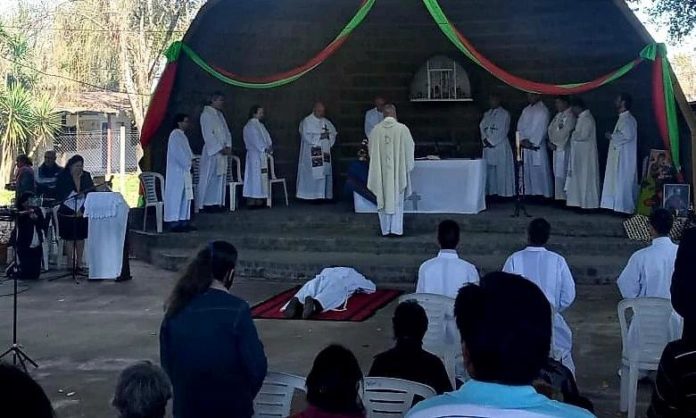 On Sunday 8 May, the Good Shepherd Sunday, also of World Prayer for Vocations and of Our Mother of Luján, in the parish of Our Lady of Lourdes, in Moreno, Buenos Aires, Brother Gonzalo Miguel Sotelo Riquelme made his vows of the perpetual profession in the Congregation of the Most Holy Redeemer. The Provincial, Father Marcelo Pomar CSsR, received Brother Gonzalo's act of religious commitment. It was a day of celebration for the Redemptorist Missionaries.

Let us thank the Most Holy Redeemer for his Br. Gonzalo's "Yes" to His call a religious vocation. We ask the Lord to continue to guide him in the mission he has been entrusted with.
Congratulations Brother Gonzalo!