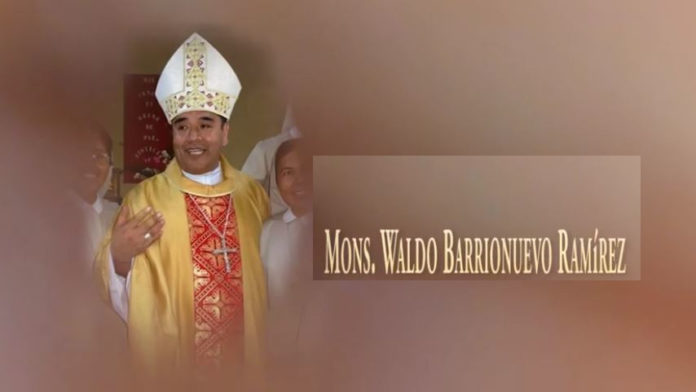 On Saturday, 9 July, the funeral of Bishop Waldo Rubén Barrionuevo Ramírez C.Ss.R. was celebrated in the Cathedral of Oruro, Bolivia. The Mass was presided over by Msgr. Cristóbal Bialasik, and concelebrated by several bishops and priests. In the presence of the Redemptorists, the relatives, the consecrated life, authorities and friends said their last farewell to the missionary dedicated to the service of his people.
Bishop Cristobal Bialasik gave the homily highlighting the life and witness of Bishop Waldo Barrionuevo, remembering him for his simplicity and closeness to all, who lived his Redemptorist life with passion and his great devotion to the Virgin Mary. "Waldo's life had no meaning without the mission, and he lived with joy being Bishop, priest, friend, Pastor of his people, and faithful to Jesus, he accepted the cross with serenity".
The Apostolic Nuncio to Bolivia, Msgr. Angelo Acattino read a letter in which the Holy Father, Pope Francis, expressed his deep sorrow to all the members of the particular Church, relatives and acquaintances.
Adolfo Bittschi, Auxiliary Bishop of Sucre and responsible for Missions of the Bolivian Episcopal Conference, recalled a reflection proposed by Bishop Waldo during the General Assembly of the Pontifical Mission Societies in which he insisted on the missionary commitment of each and every Christian.
Giovani Arana, Bishop of El Alto and Secretary-General of the Bolivian Episcopal Conference (CEB), on behalf of the President of the CEB, emphasised his passion for the proclamation of the Gospel and his enthusiasm to work for the Kingdom of God.
Superior General of the Congregation of the Most Holy Redeemer, Fr. Michael Brehl, and his Redemptorist confreres, expressed their gratitude for the condolences and prayers.
After the funeral mass, the body of Bishop Waldo was buried in the crypt of the Sanctuary of Our Lady of Socavón.
(CEB/Scala News)