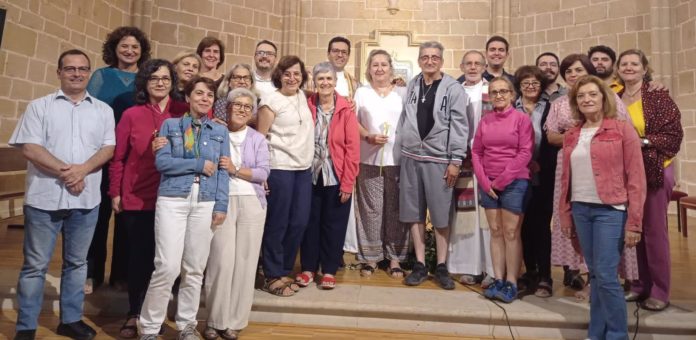 From 4 to 8 July, the XVIII Missionary Meeting, organised annually by CESPLAM (Centre for Missionary Studies and Planning), took place in the monastery of El Espino (Santa Gadea del Cid, Burgos). This year's theme was: "Laity, mission and synodal leadership. New clues for today's Church".
Fr. Víctor Chacón, C.Ss.R., from the CESPLAM team, assured the Redemptorist Communication Centre of Madrid that "God always uninstalls and takes us beyond comfortable and easy approaches, challenging us to grow and to walk towards our brothers and towards Him".
About the Missionary Encounters
According to Fr. Víctor Chacón, the objective of these meetings is multiple: formative, spiritual and fraternal, of coexistence between those lay and religious of Redemptorist communities or those who have had a mission with us. For the formation this year, we had speakers of great human and professional quality: Teresa Valero (Autem course on pastoral leadership), Sergio Cardona (professor and consultant on managerial leadership) and Vicente Esplugues (missionary of Verbum Dei and Professor of Pastoral Theology at the UPSA). The three helped from their specific field to deepen the keys to pastoral conversion and synodal leadership to which the Church and society are inviting us today. A new way of involving, witnessing and developing the evangelising presence of the Christian community.
The small number of participants contributed to an authentic Redemptorist family atmosphere at the meeting. Members were present from Jerez de la Frontera (Cádiz), Mérida (Extremadura), PS Madrid, Valencia, Jaén (Andalusia), and from the missions of Campo de Criptana (Ciudad Real) and Cazorla (Jaén). As one attendee expressed, we have moved from "Come away to a quiet place and rest with me" (Mk 6:31) to "Go into all the world and proclaim the Gospel" (Mk 16:15).
Redemptorist Communication Centre, Province of Madrid
CESPLAM (Centro de Estudios y Planificación Misionera) is the missionary team of the Redemptorist Missionaries of Spain. It was born to renew, update and continue the traditional Parish Missions, suitably updated in forms, methods and contents.