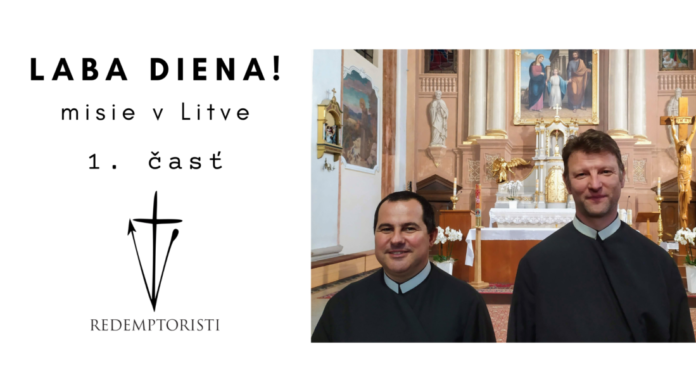 After two years of continuous video reflection on the gospel of the day, we are launching a new series of our podcast. In them, we want to offer you interviews with the Redemptorists and our lay collaborators who work in the Bratislava-Prague province. We will talk about how they live their vocation and the charism of the Redemptorists.
St. Alphonsus founded our Congregation in the 18th century near Naples, because the Lord called him to announce the good news of abundant redemption to the poor and abandoned inhabitants of the countryside, who often lacked even basic spiritual care. Saint Clement, who brought the Congregation to Central Europe, lived our charism very fruitfully in the nineteenth century even among the students and intellectuals of Vienna. St. John Neumann devoted himself to immigrants in the United States in the mid-19th century. Blessed Methodist Dominik Trčka left his native Silesia and accepted the Eastern Rite to found the first Redemptorist community in Slovakia in Stropkov in 1921. Even today Redemptorists strive to remain faithful to their mission in the Church, but at the same time to respond in creative way to current needs, to the signs of the times. We want to gradually show you how they currently live their charisma in our podcast.
We will begin with interviews with Fathers Peter Hertel CSsR and Rastislav Dluhý CSsR, who work in the Lithuanian city of Kaunas, where the Redemptorists opened a community in 2018.
You can listen to the podcast at this link

(redemptoristi.sk)