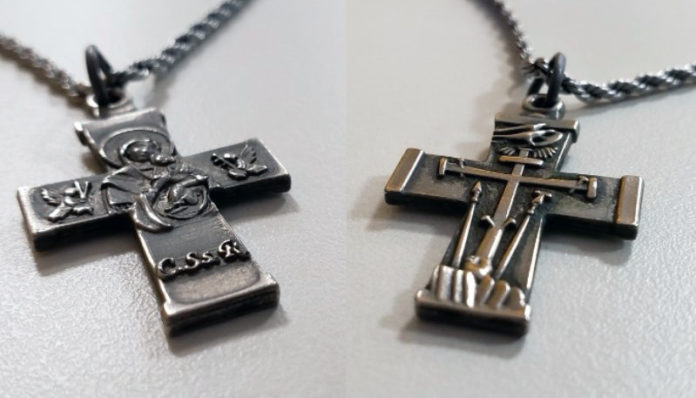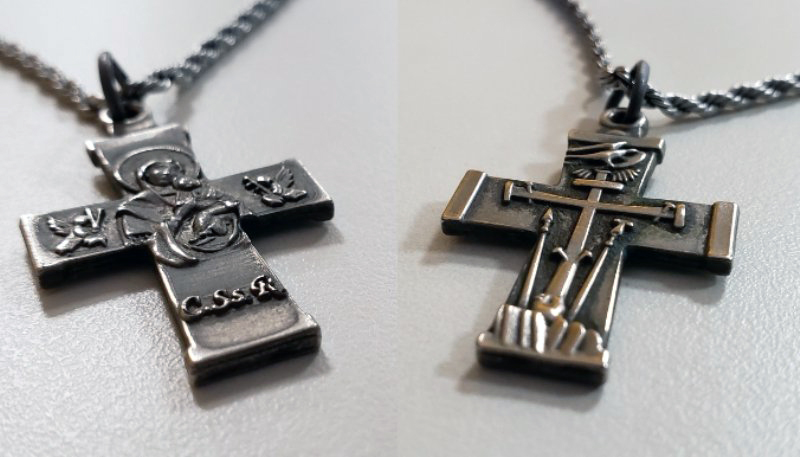 Redemptorist Associates Enrolled at Saint Mary, Annapolis, MD, U.S.A.
by Patrick Woods, C.Ss.R.
Ahead of the feast day of Blessed Francis Xavier Seelos, the parish of Saint Mary in Annapolis, MD, celebrated the installation of 16 parishioners as Redemptorist Associates under the coordination of the North American Partners in Mission Program. For the past year and a half, the group met via Zoom. The gatherings have been assisting these men and women in deepening their understanding of the charism of the Redemptorists and how they might apply the richness of Redemptorist spirituality in their daily living. The installations (there were two) were done at Sunday Masses, and there was a sense of excitement about what they experienced in the rituals of proclaiming their commitment as associates and in receiving their Redemptorist crosses.  
As you may know, Saint Mary's history of being staffed by the Congregation of the Most Holy Redeemer goes back to 1853. The cornerstone of Saint Mary's Church was blessed by Saint John Neumann in 1858. Blessed Father Seelos served in various roles at Saint Mary's both as prefect of students, novice master, rector, and pastor.
We pray for the intercession of Our Blessed Mother, all our Redemptorist Saints and those beatified to Jesus, our Most Holy Redeemer, that our new associates be blessed in their commitment to the life and ministry of our Congregation.
Source: redemptorists.net