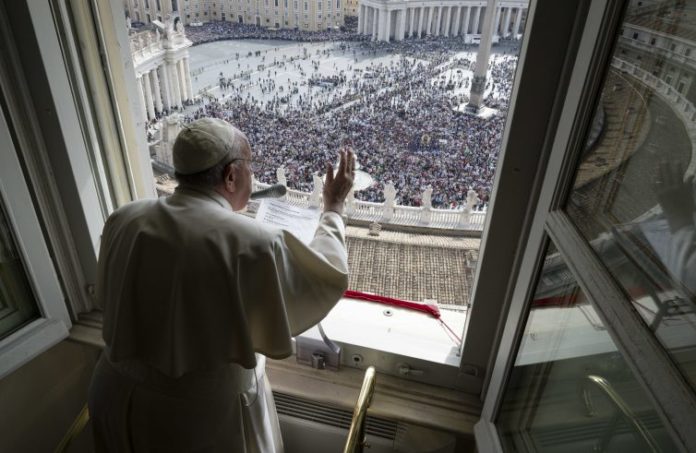 In the celebration of World Mission Day on Sunday, 23 October, Pope Francis at the Angelus in St Peter's Square recalled the beatification of the Redemptorist martyrs with these words:
"Yesterday, in Madrid, Vincenzo Nicasio Renuncio Toribio and eleven companions of the Congregation of the Most Holy Redeemer, murdered in hatred of the faith in 1936, in Spain, were beatified. May the example of these witnesses to Christ, even to the shedding of blood, spur us on to be consistent and courageous; may their intercession sustain those who struggle today to sow the Gospel in the world. Let us applaud the new blesseds!"
On 22 October, in the Cathedral of Santa María la Real de la Almudena in Madrid, the beatification of 12 Redemptorists martyred in Madrid in 1936 occurred. They belonged to the two communities that the Congregation of the Most Holy Redeemer had in the capital of Spain at the time (Sanctuary of Perpetual Help in Chamberí and Basilica of San Miguel in La Latina), led by Father Vicente Renuncio Toribio.
The liturgical memory of the new blesseds will be celebrated on 6 November, together with the six Redemptorist martyrs of Cuenca, who were beatified in 2013.
Scala News