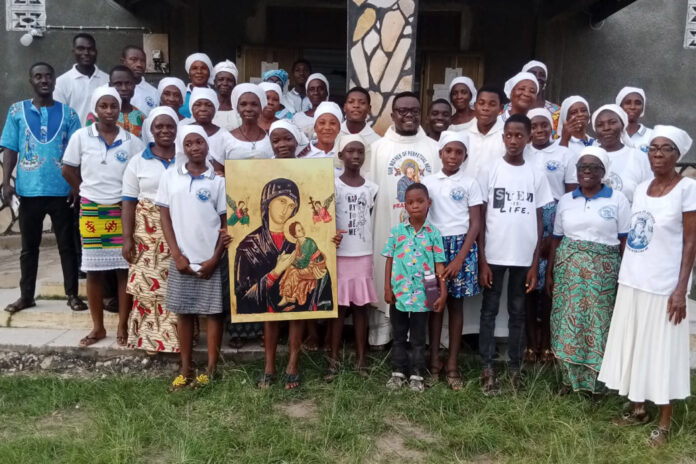 The members of the Confraternity of Our Mother of Perpetual Help (OMPH), Catholic Diocese of Ho (Ho Central) in the Volta region of Ghana held their monthly meeting at the St. Stephen Parish at Kpetoe on Saturday, 3rd June 2023.
The meeting which was on the first Saturday in the month of June had devotional activities including confessions, Perpetual Help novena, rosary, and the Holy Mass presided over by Rev. Fr. Eugene Kodzo Adzaklu, C.Ss.R.
The meeting availed the faithful the opportunity to renew their consecration to Our Mother of Perpetual Help and to present their various intentions for Mary's maternal intercession with the hope that this month of Our Mother of Perpetual Help will fill them with graces that will strengthen their faith and hope, and bringing them together to live in love in their Christian journey.
Fr. Marc TOGUYENI, C.Ss.R.