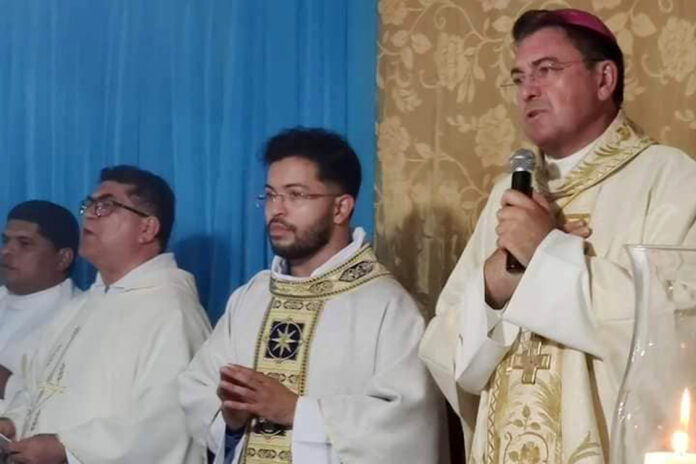 On Saturday 16 September 2023, the Redemptorist deacon Itallo Cardoso de Oliveira CSsR was ordained a priest, through the imposition of the hands of Monsignor Francisco de Assis Gabriel dos Santos, CSsR, titular bishop of the diocese of Campo Maior, in San Bernardo Parish, in the city of Anapurus, Maranhão, in the North-East of Brazil.
Itallo Cardoso de Oliveira CSsR, made his perpetual profession on March 18, 2023, in Our Lady of Perpetual Help Parish in the city of Tarija (Bolivia) together with 3 other Redemptorist brothers. The next day, March 19, deacons were ordained for the universal church.
We join in prayer for Father Itallo, that God may always accompany him and guide him in his priestly vocation.
(Most Holy Redeemer Parish, Tusequis)