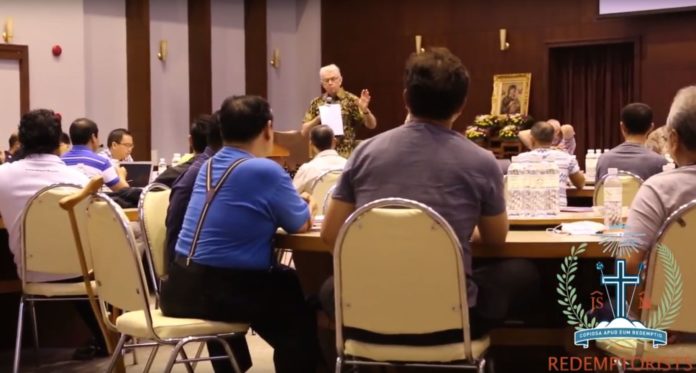 (Pattaya, Thailand) The Redemptorists from the conference of Asia–Oceania, together with lay partners, altogether about 50 members, gathered for a symposium titled 'Formation for our Apostolic Life in the 21st Century' from 2nd to 9th of July at the Redemptorist's Mahatai Convention Centre in Pattaya, Thailand. The purpose of the symposium was to reimagine what formation means in the Redemptorist life in our globalized modern world. What most experienced at this meeting surpassed the already ambitious goals set out by its organizers and moderators.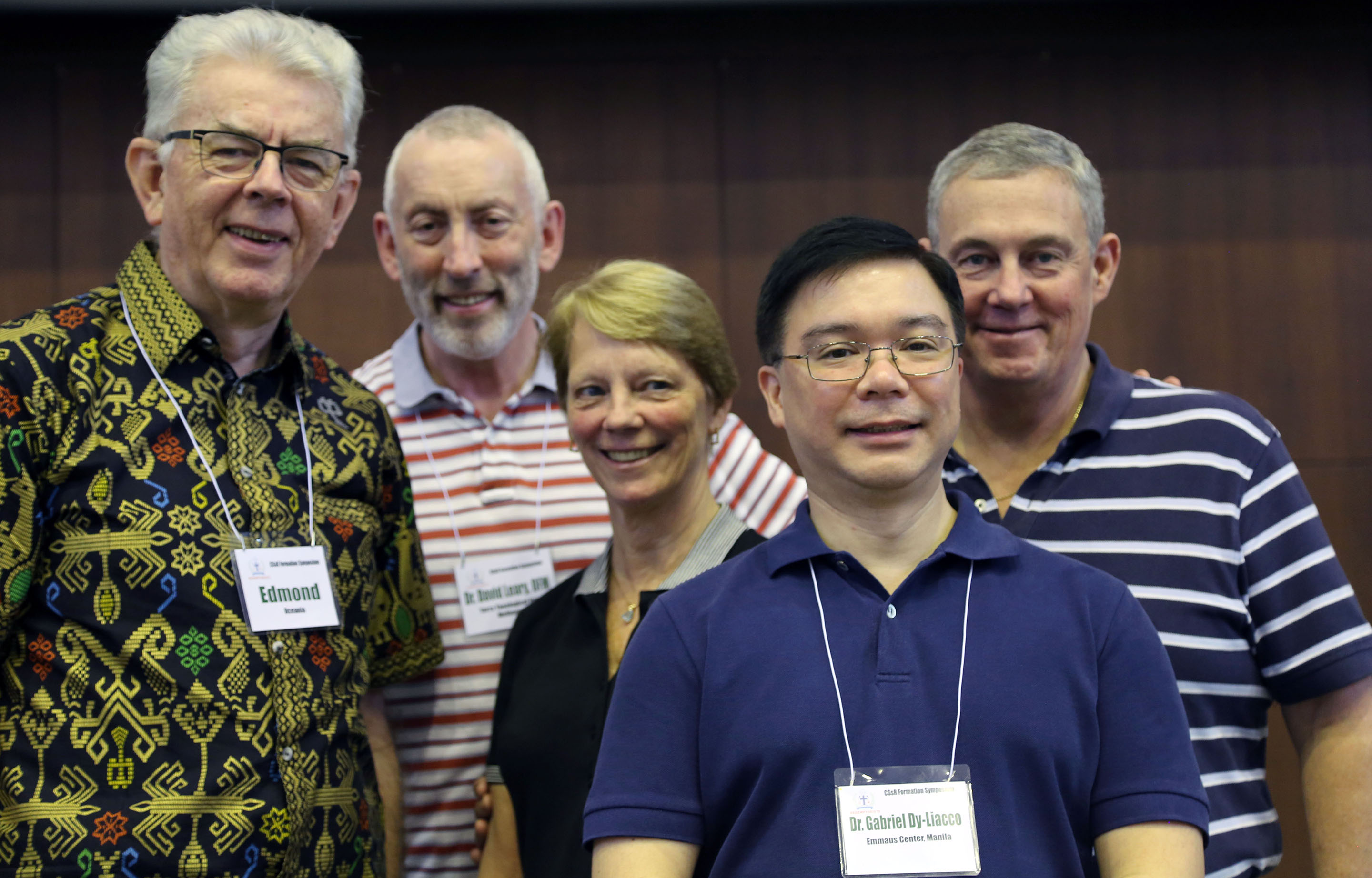 The symposium was facilitated by Dr. David Leary, OFM and included presentations, workshops and Q& A's with:
Dr. Gerardine Taylor (Vitality Psychology and Consulting Services, Sydney)
Dr. Gabriel Dy-Liacco (Emmaus Center for Psychic-Spiritual Formation, Manila)
Dr. Tony Robinson (Vitality Psychology and Consulting Services, Sydney)
Dr. David Leary, OFM, (University of Divinity, Melbourne, Yarra Theological Union)
The symposium began with an introduction by Fr. Edmond Nixon who urged the groups to allow themselves to be vulnerable in this process of sharing and listening, something which is much easier said than done. However, it did not take long for this spirit of vulnerability to take hold amongst those in attendance. Many factors helped in this process of opening up including some personal and courageous sharing from some of those assembled on the first day.

The location of this event also helped form the outlook taken by those in attendance. The Redemptorist Mahatai Convention Centre is situated within the Redemptorists' Fr. Ray Foundation for disadvantaged children and students with disabilities. During sessions, attendees were taken by their surroundings, which engendered a feeling of partnership and mission. The symposium brought a sense of unity with the 25th General Chapter which was also held on the same grounds and in the same auditorium in 2016.
The symposium dealt with many challenging topics such as the terrible clerical sexual abuse that has occurred across the Catholic Church. Attention was given to the findings of the Australian Royal Commission into Institutional Responses to Child Sexual Abuse (2013-17). Dr. Gabriel Dy-Liacco, appointed to the Pontifical Commission for the Protection of Minors and Vulnerable Adults by Pope Francis assured the audience that sexual abuse of minors and vulnerable people is not solely a Western issue, nor is it just a twentieth or twenty-first-century issue.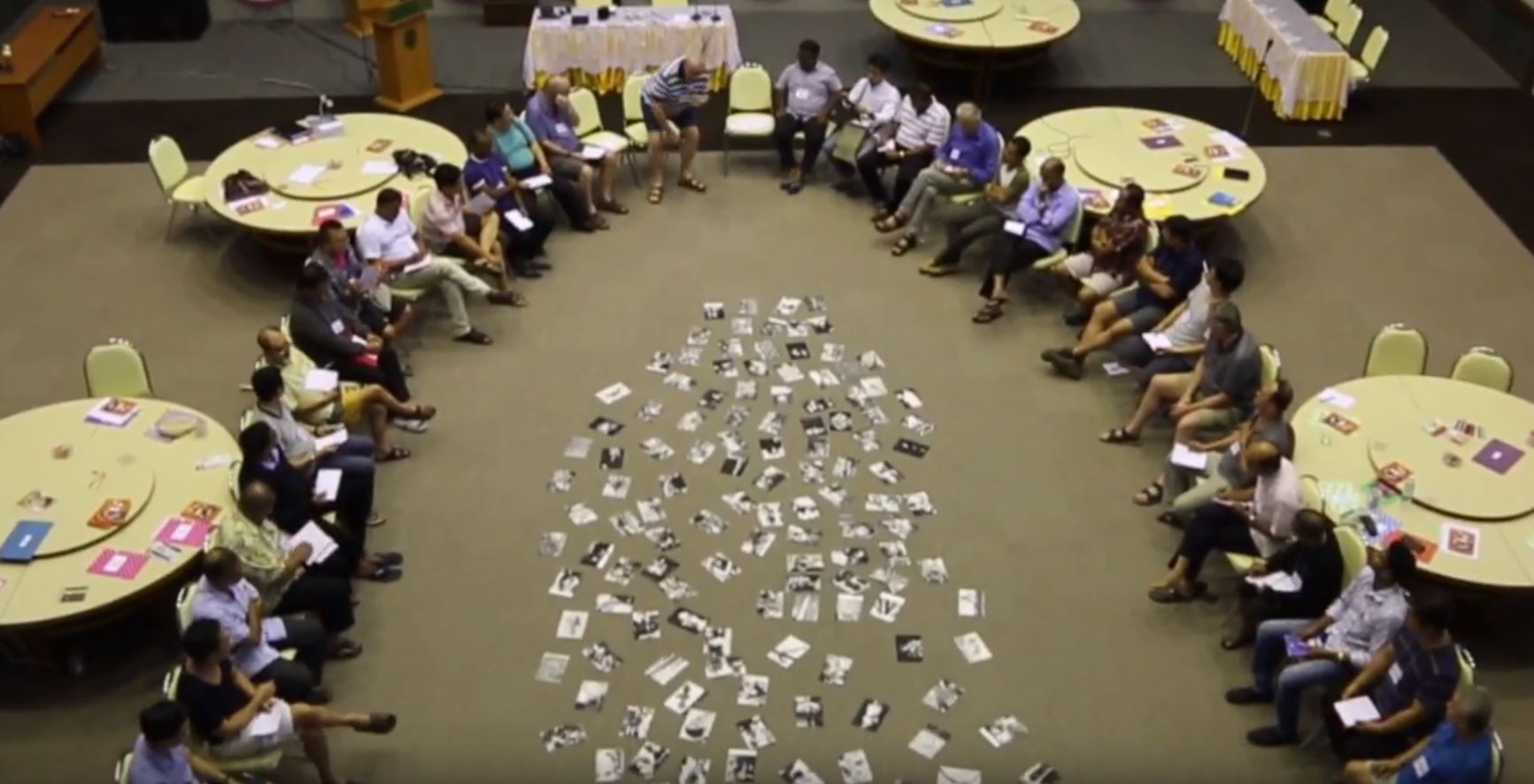 However, the bulk of the symposium was given to the development of the human person, especially with regard to the call to an apostolic life lived in the community. Particular attention was given to psycho-sexual development which was recognized as a lifelong process in which there are no shortcuts.
Also, the topics covered were:
·        Safeguarding children in the Church
·        Addiction
·        Counselling
·        Pastoral accompaniment or supervision
·        Death and suicide
These topics over a sustained period continued to nurture the sense of vulnerability which guided the symposium to view formation as much bigger than most individuals had previously realized. A video recap of each day can be found on the Redemptorist of Oceania YouTube channel or by clicking HERE.
Throughout the symposium, opportunities arose for many to speak blunt truths and take in perspectives which may have seemed impossible to entertain only a few days prior. How this translates into practical applications is a work in progress. However, the indelible mark left by this meeting will not be easily forgotten.
Opening address on Symposium:
20180602 – Formation Symposium, Pattaya – Opening Address