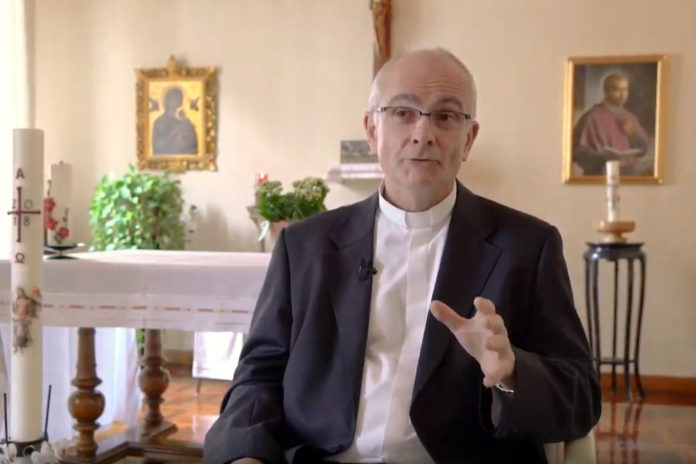 (Hampshire, UK) Long before he was canonized, Alphonsus Maria Liguori was a lawyer in the Kingdom of Naples. Son of a rich family, he only took cases he was certain to win. Until he didn't. The defeat threw him into shock and made him reconsider his entire life.
Discover, in this one-hour interview with Fr Michael Brehl, the life of this remarkable man who devoted himself to Mary and reaching out to the marginalized. You will hear of how the Redemptorist congregation came to be and of the prodigious people he met on his journey, including St Gerard Majella – the mother's saint.
Come with us in this wonderful journey through Christian history.
AVAILABLE now at: https://www.rpbooks.co.uk
~ DOCUMENTARY, BIOGRAPHY ~ Saint Alphonsus Liguori C.Ss.R. (1696–1787) was an Italian Catholic bishop, a spiritual writer, composer, musician, artist, poet, lawyer, scholastic philosopher, and theologian.
Fr Michael Brehl is the twentieth Superior General of the Congregation of the Most Holy Redeemer and lives in Rome. Fr Brehl is an engaging and knowledgeable guide as we learn more about this much-loved saint.