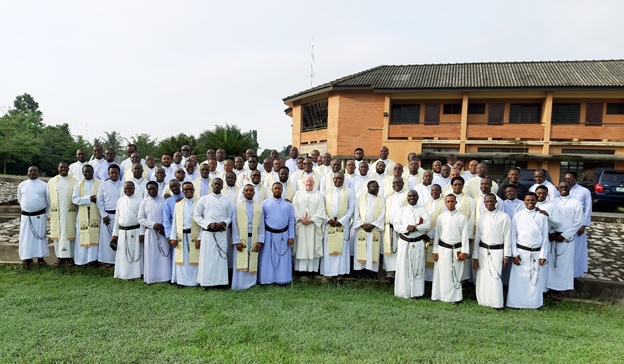 (Ibadan, Nigeria) It was an enriching week in the Vice Province of Nigeria as the Vice Province organized a Seminar on Minors and Vulnerable Adults for the confreres within the unit from Monday 13th May to Friday 17th May 2019 was held at Ibadan. Fr. Ronald J. McAinsh C.Ss.R, the Provincial Superior of the London Province anchored the seminar.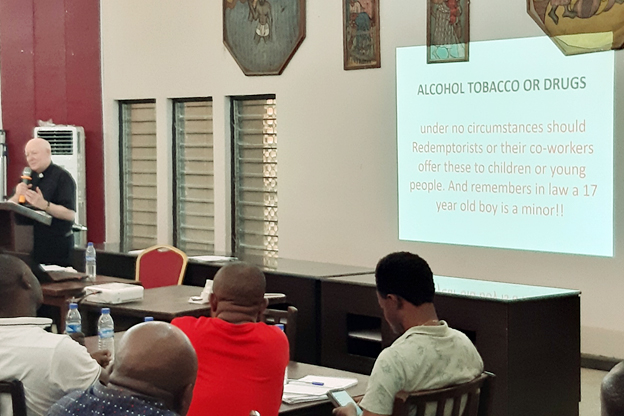 The Seminar which started with the arrival of confreres on 13th May, at the Redemptorist Spirituality Centre, Liguori House while some of the confreres were housed in Redeemer House, the student community. The total number of confreres' attendance was 108 and participated actively in the seminar.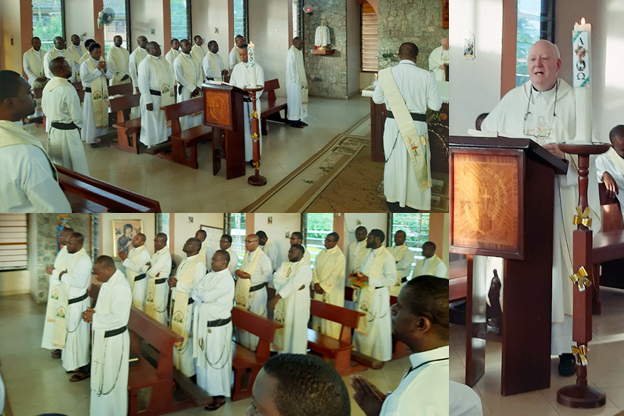 The aim of the seminar was to enlighten and educate confreres about the current issues that are widespread in the Church, and how to relate and care for the minors and vulnerable adults those who live and work with us. Topics on celibacy, sexuality and psycho-social maturity were treated and questions, as well as responses, were given. There were also group discussions and presentations from various groups and a healing service. The seminar ended with a joyful note as confreres celebrated the presence of one another as Redemptorists.
Hyacinth Agomuoh C.Ss.R.