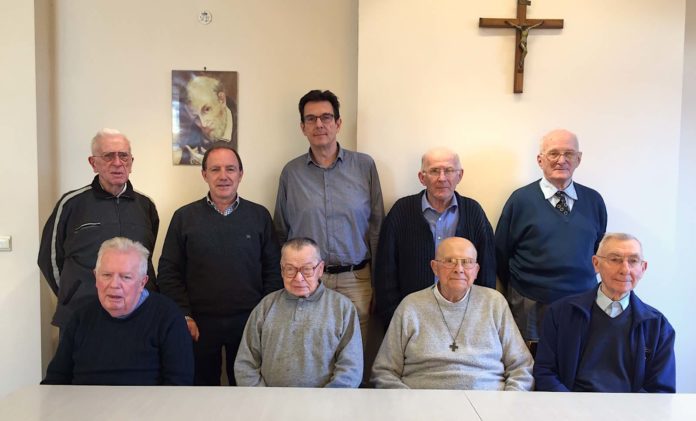 On Wednesday, 30 october and Thursday, 31 october 2019, the General Consultor Fr. Pedro Lopez and the Coordinator for Europe Fr. Johannes Römelt visited the community on Namur. It was already the second visit in 2019 and took place as a fraternal visit to inform about the results of the Mid-Sexennial Meeting of the Redemptorists of Europe (Cortona, October 2019) and to share the views regarding the future of the Redemptorists in Namur. Mr. José Balmer facilitated the meeting in offering translations.
The community in Namur is the last existing community of the former Province of Brussels-South and is at the moment directly under the authority of the Superior General and his Council. During the meeting the participants shared the views on a future affiliation of the community in Namur too. The visit was very much appreciated by the Belgian confreres and proceeded in a fraternal atmosphere.
Fr. Johannes Römelt C.Ss.R.