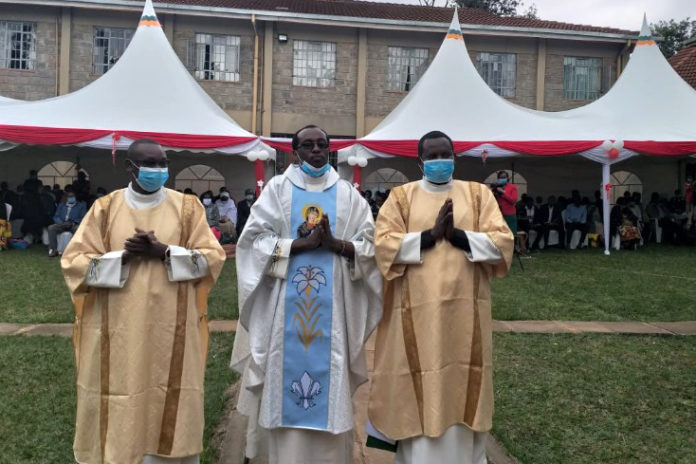 (Nairobi, Kenya) On 22 August 2020, three of our confreres received the gift of sacred ordinations in Nairobi, Kenya.
Deacon Wanyoike Isaac Mwaura was ordained a priest while Brs Dominic Warukenya and Francis Sila were ordained as deacons by His Eminence John Cardinal Njue, Archbishop of Nairobi. All three of them are from Kenya. With these ordinations, we have now ten Redemptorist priests and two deacons in Kenya.
There are 19 students in our study house at Karen, Nairobi- 5 theologians, and 14 philosophers. There are 6 students in Orientation Year.
We thank God for blessing us with good vocation.
Fr Paul Pazhangattu, C.Ss.R,
 Mission Superior, Kenya