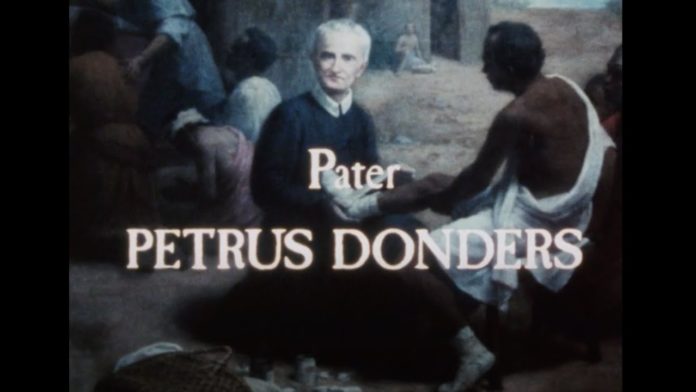 Just in time for today, 27 October, the 211th birthday of Blessed Peter Donders CSsR, a recently rediscovered, German-spoken film about him, made in 1987 by the former province of Munich (today Vienna-Munich) has been digitalized, subtitled in English, Dutch and German, and supplemented with an update concerning some of the items mentioned in the film. The update is accompanied by a song, written by Fr. Heinrich Stummer CSsR († 2005) from the former Munich province, and performed by the community of Kirchhellen (province St. Clemens).
Though a little specific to a given era, it is still an informative and historically valuable film. You can find the links to the various versions on https://stclemens.org/peterdonders under "Videos". To go directly to the English subtitled version click here.
If you would like to have subtitles added in other languages, please contact the vice postulator Claudia Peters (vicepostulator@peerkedonders.nl).
Today after the mass on the occasion of the birthday of Blessed Peter Donders and the liberation of Tilburg in 1944, in the Pavilion in the Peerke Donders Park, a new temporary exhibition will be opened. It deals with care services in Tilburg.
Claudia Peters, vicepostulator Causae Petri Donders