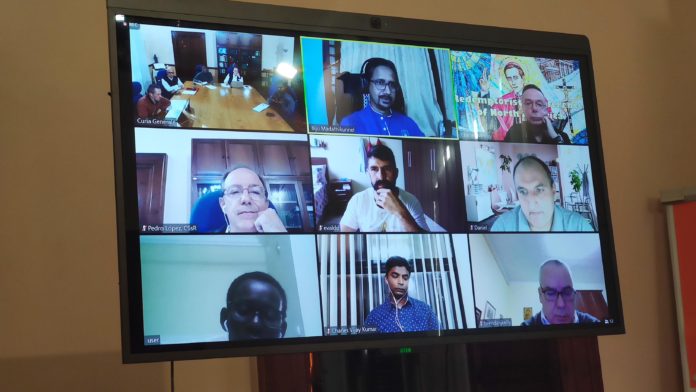 (Rome) – The Communication Commission of the General Government met on October 15 and 16 to continue working on the comprehensive plan for all the five Redemptorist Conferences in the area of communication. Due to the pandemic, the meeting was held online, synchronizing five continents' diverse time zones from where the participants joined the meeting on a digital platform.
Present for the meetings were Fr. Biju Madathikunnel, chairman, Fr. Evaldo Sousa (Latin America & Caribbean), Fr. Charles Vijay (Asia-Oceania), Fr. Marc Toguyeni (Africa & Madagascar), Mr. Daniel Primo (Europe), and Fr. Charlie Wehrley (North America). Also present from the General Government was Fr. Brendan Kelly, Fr. Sebastian Ani Dato, Fr. Pedro Lòpez. Fr. Grzegorz Ruszaj, Fr. Sanjay Tirkey, and Mr. Carlos Espinoza were present from the Office of Communications in Rome.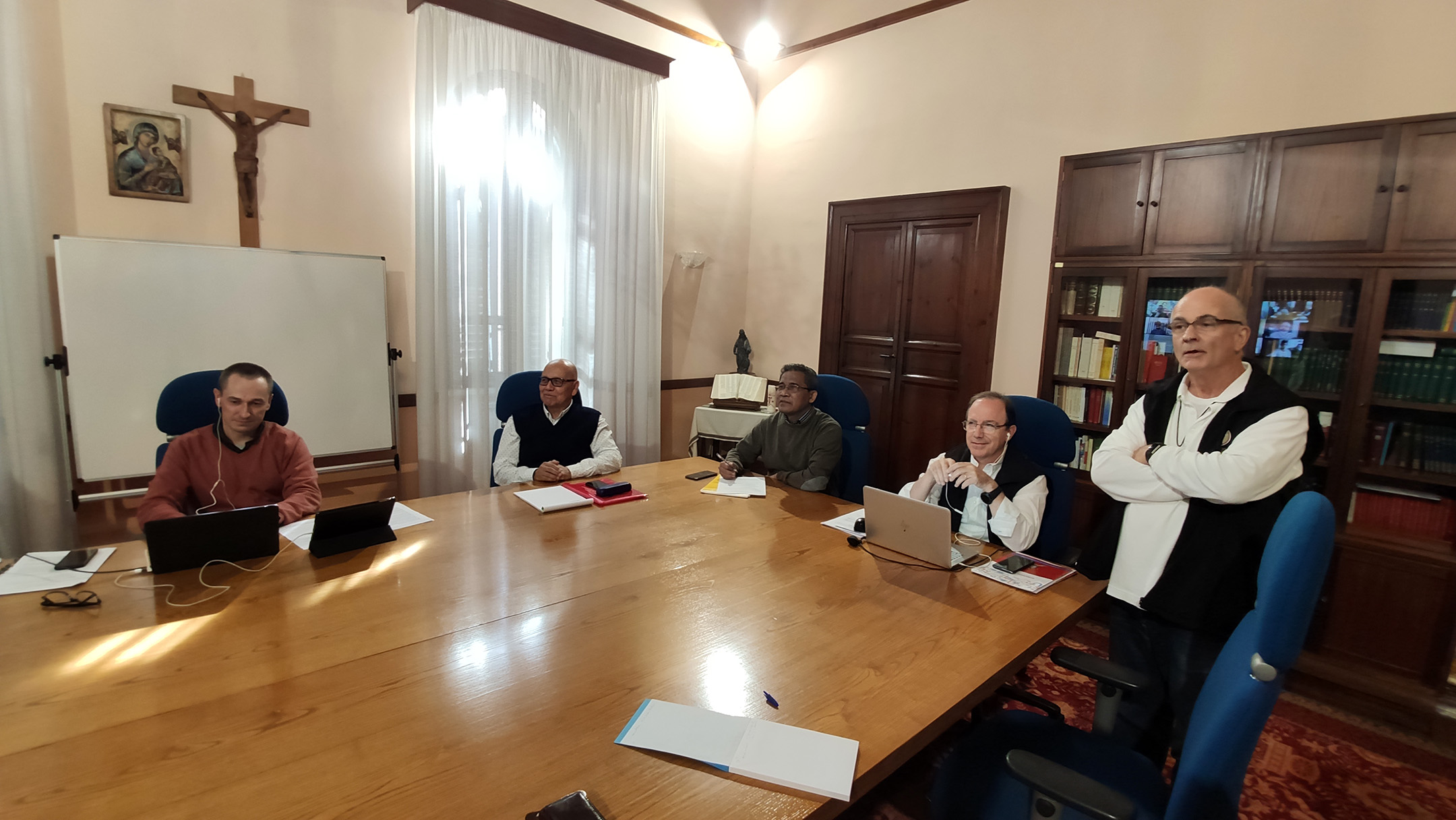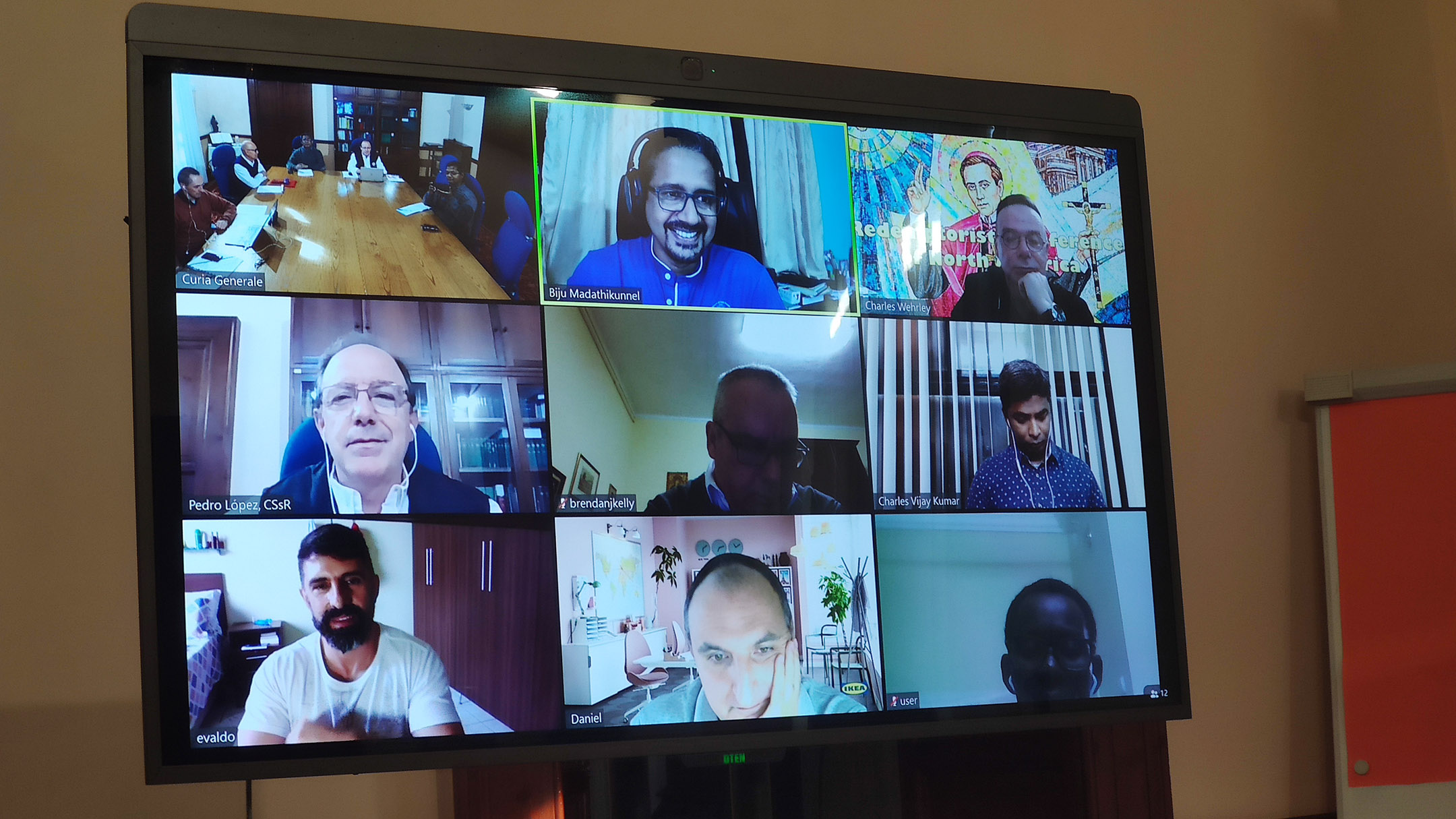 The first-day sessions gave space for presentation reports and sharing updates. A survey was conducted among all the Units of the Congregation, which offered the base for discussion and setting indications for further developments on the four areas of concern: awareness, formation, networking, and ministry. The result showed many needs and differences between the Provinces. Still, at the same time, it revealed the strong expectation to improve networking and employ new resources in the service of evangelization, taking advantage of the digital media and social networks, especially when the Covid-19 emergency reduces the regular, traditional ways of reaching out and building community at our parishes and in different ministries.
The second day brought the discussion about the next steps. Contributions and proposals made by the participants allowed the moderators to sum up the current state, to point out the directions for further work, and to distribute tasks to be carried out. One of the priorities of the present time was presented by Fr. Brendan Kelly, chair of the Central Preparatory Commission for the XXVI General Chapter. He expressed a big hope and expectation that the communication teams can creatively assist the pre-chapter process and help confreres and lay partners actively participate.
Scala News