The new Administrative Director of the Bom Jesus Foundation and Radio Bom Jesus FM in Lapa has been officially presented. He is Father William Betonio, C.Ss.R., who took the oath of allegiance to the Catholic faith during the Mass celebrated at the Shrine of Bom Jesus da Lapa on Saturday, January 9, 2021.
The celebration was presided over by Bishop Joao Santos Cardoso, with the presence of all those who work in this communication centre, as well as all the collaborators of Radio Bom Jesus FM.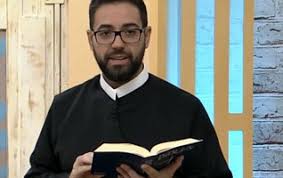 Father William was previously the general manager of Radio Aparecida and collaborated on several Aparecida TV programmes.
Best wishes to Father William and good work!
Scala News