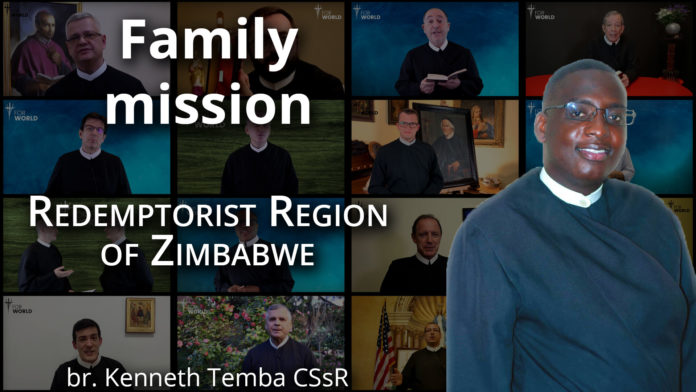 "Family mission" series wants to show the diversity of ministry that the Redemptorists do in all the parts of the World. Despite different cultural contexts and various ways of service, each member of the Redemptorist Family follows the same Jesus Christs and lives to preach the plentiful Redemption!
We are happy to present to you the first episode from Africa. Our confrere, Br. Kenneth Temba C.Ss.R. would like to tell you something about the Redemptorist mission in Zimbabwe. Look how he and his brothers are following there the and footsteps of our founder St. Alphonsus Liguori!
https://www.facebook.com/ForWorldcssr/videos/473125433838998
"Family mission" series is a part of the "For World" project, led by redemptorist, and they lay coworkers. In 2021 "For World" offers you something to watch, listen or read (whatever you prefer) presented in 4 chapters: ABC of spiritual life, Young People, Men's Catholic Church and Family mission. Each episode is available in three languages: English, Spanish and Polish.
Share our spirituality with others!
Br. Dominik Król C.Ss.R.
https://www.facebook.com/ForWorld
Watch also our previous videos that present the Redemptorist ministry:
and in Togliatti, Russia.