Today was a work day. It was spent by the Chapter delegates on the proposals and postulata of Section 3 (Renewed Structures). The voting took place in the morning and then the Chapter Moderators required those small groups that had not yet completed all their discussions and summaries of their responses to the remaining proposals and postulata to do so in preparation for Monday.
Blessedly for some of the small groups, this meant a free afternoon because the task had already been accomplished. Relieved confreres spoke about a good siesta, a long walk, a foot massage, a swim in the pool, and prayer for the confreres still meeting! TGIF!
In the evening there were two 20-minute presentations for those who were interested. The first was on Blessed Peter Donders, the Dutch Redemptorist of the 19th century who went as a missionary to Surinam and ended up providing care to the slaves and then, in particular, to the lepers. The second presentation was a look at our relatively new and growing mission in Cuba. Both were exhilarating!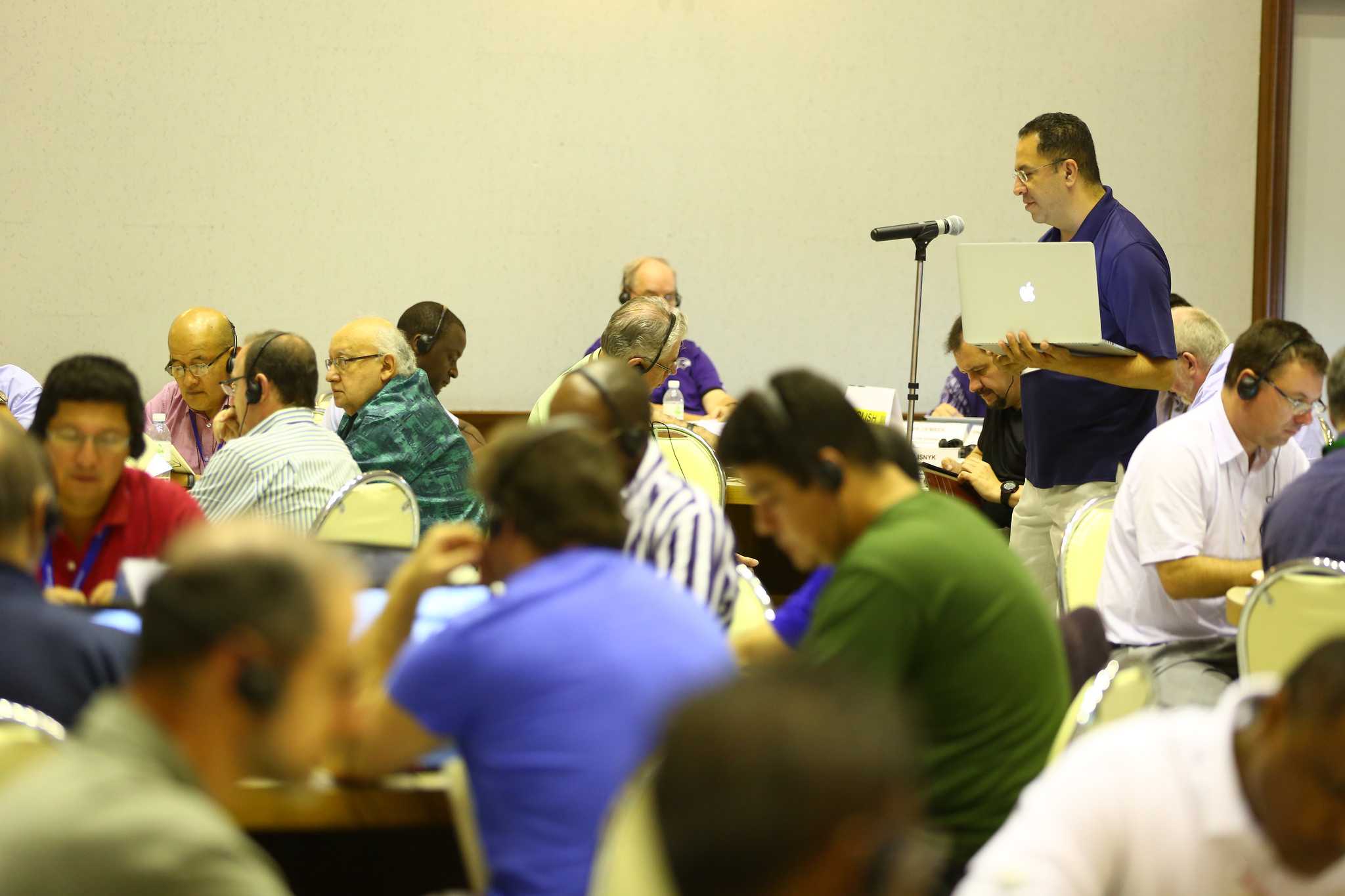 Once again, the delegates are looking forward to the weekend. Some will go on an excursion; many will stay home to rest; Fr. General and three other confreres will make the 5-hour trip north to visit the Redemptoristines at their new convent. And on Sunday we will all gather at Holy Redeemer Church in Bangkok to celebrate the Closing of the Year of Mercy along with our new General Council and the Redemptorist community working there.
Fr. Mark Miller, CSsR