(Rome, Italy) – A meeting on Redemptorist Volunteer Ministry was held at the General Curia with the participation of SERVE (Ireland), Redemptorist Volunteer Ministry (Germany) and the Association for Solidarity (Spain) on Monday 30th of April. It was an initiative promoted by the Secretariat for Evangelization with the aim of sharing experiences on the volunteer work that each of these Redemptorist institutions carries out. The following members were present for the meeting; Fr. Pedro López, General Consultor and president of the Secretariat; Fr. Gerry O'Connor from SERVE; Jürgen Larger, of Redemptorist Volunteer Ministry from the province of St. Clements; Marta Iglesias for the Association for Solidarity and Fr. Cristian Bueno, the secretary.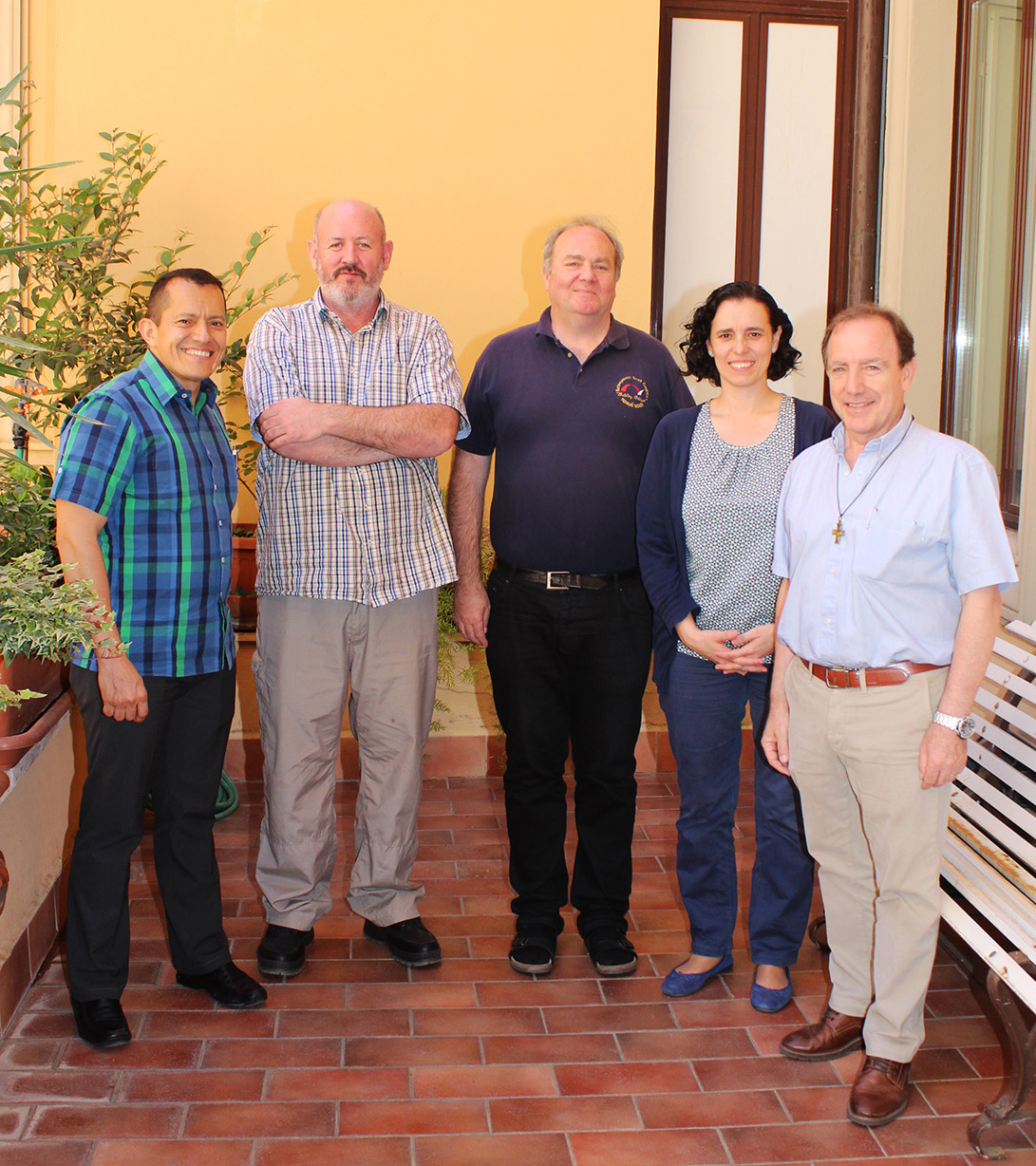 This was also an opportunity to discuss some common criteria, related to the preparation, development and subsequent evaluation of Volunteer Ministry. In the same way, we explored the possibility of opening experiences of participation to other units that do not yet have structures to incorporate volunteers into the Redemptorist mission.
The task of establishing and strengthening the communication links between these institutions and the Redemptorist units, which is interested in exploring new possibilities of volunteering young people into these activities, was given to the General Commission of Social, Pastoral, Justice and Peace and integration with Creation .
The websites of the three participating organizations are:
www.asolidaridad.org, www.serve.ie and www.rvm-volunteering.org.